How to Deal With a Water Pump Failure in Jaguar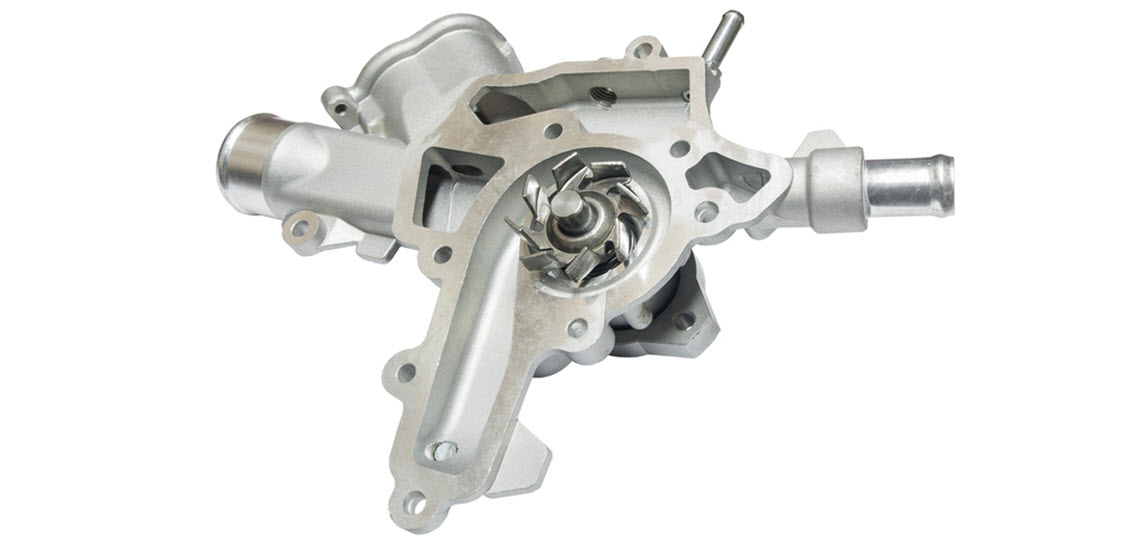 Every year, many people looking to purchase a luxury car end up with a Jaguar. Introduced in the United Kingdom in 1935, Jaguar is a British multinational car manufacturer known for sleek, sophisticated, high-end vehicles. Additionally, Jaguars are admired for being safe, reliable, luxurious, and fast, and the brand offers a wide range of cars, from SUVs to coupés to convertibles, guaranteeing there is a model to fit everyone's needs.
No matter how high-end the vehicle, every brand has a few common issues that regularly pop up. Considering how important our cars are, both in terms of getting us where we need to be and in being typically one of our most expensive and prized possessions, it is a good idea to be aware of common problem areas in certain cars. One such issue in Jaguars is water pump failure. Let's take a look at how to recognize and resolve water pump failure in a Jaguar.
Indications the Water Pump is Failing
Coolant is vital to the proper functioning of your car's engine. Otherwise, your car can overheat, which is a dangerous and potentially costly situation that can cause lasting damage to your car. The water pump is critical in helping the coolant get where it needs to go. A water pump that is failing or wearing out can cause total engine failure.
One easy-to-spot indicator that your water pump may be struggling is if you notice coolant leaking from the front of your car. If you are regularly seeing a wet patch underneath the vehicle after it has been parked for a while—this leakage is often greenish in color—it is best to get your vehicle checked out by a dealer or authorized service center before the problem can worsen.
When you look under the hood, you may also spot rust developing around the pump. Over time, this can cause the pump to corrode. Similarly, if your engine is overheating or steam is coming out of the radiator, stop driving immediately as to not do further damage to the car. When the water pump totally fails, coolant will stop circulating around the engine the way it should.
Another possible sign of a failing water pump is a high-pitched whining noise coming from the front of the car. This can be indicative of a loose water pump pulley, meaning that the bearings inside the pump are beginning to fail.
What to Do if You Suspect Your Water Pump is Failing
If your water pump needs to be replaced, it is best to visit an experienced mechanic. The ideal situation is to keep your car on a regular, recommended maintenance schedule that will enable you to catch potential malfunctions before they occur.
Typically, water pumps last 60,000 to 90,000 miles. Often water pumps are replaced alongside the timing belt, which is located in front of the pump and is built to last about the same amount of time.
Unfortunately, sometimes water pumps can fail suddenly without warning signs. The best way to make sure your water pump is well taken care of is to use a manufacturer-recommended coolant and stay vigilant when looking for warning signs. Check under your hood to inspect the water pump and surrounding area occasionally, and be aware of any leakage or of a car that is starting to run warmer than usual. However, the best thing to do if you suspect your water pump is beginning to fail is to take your Jaguar in to a licensed service center to be checked out by professionals.
How Glenwood Foreign Car Can Help
Glenwood Foreign Car has been servicing the areas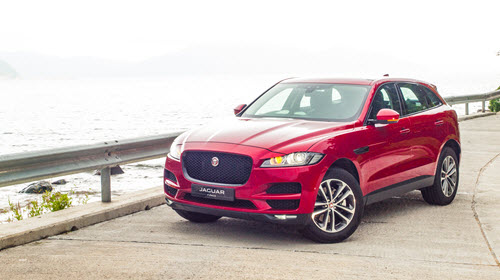 of Upper Makefield Township, Yardley, Newtown, and Morrisville, PA since 1977. We specialize in foreign car repair, and are here to help you with your Audi, Mercedes Benz, Volvo, BMW, Acura, Infiniti, Nissan, Lexus, or Toyota. We have qualified service technicians on staff who are ready and waiting to offer their assistance.
Glenwood Foreign Car offers a wide range of services, from standard maintenance like oil changes and tune-ups to more extensive repairs, like replacing a failing water pump. To help you keep up with your busy schedule when your car is in the shop, we even offer loaner vehicles, so you don't have to sit around and wait while we do our work. Call or stop by today to make an appointment for us to check out your Jaguar!
* Jaguar F-Pace image credit goes to: teddyleung.
Click Here To Return To Our Blog