Tips to Fix Digital Dashboard Failure in Audis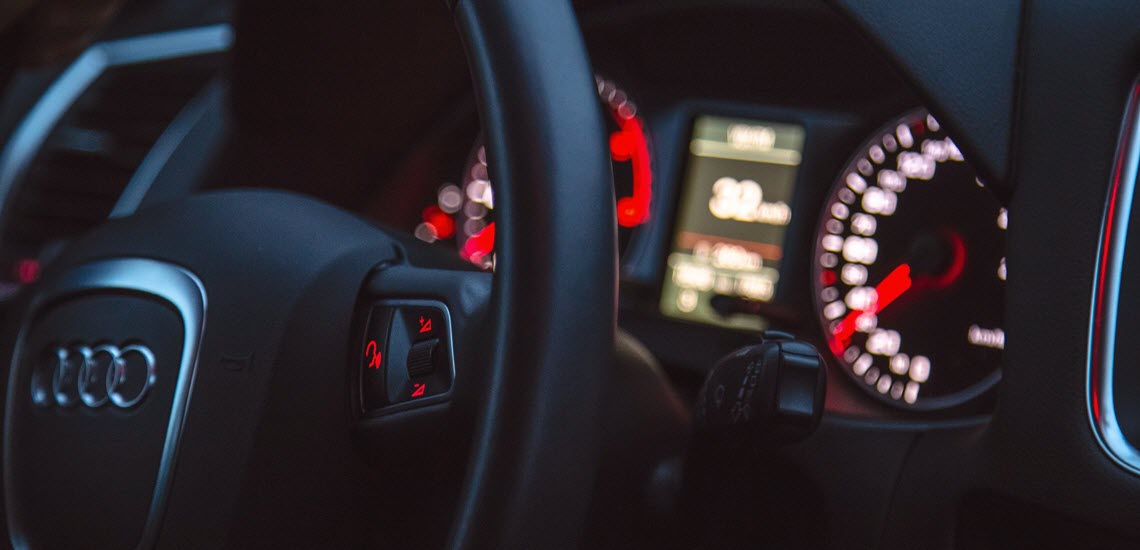 Audis are popular luxury cars for a reason—they are attractive, always equipped with the latest technology, reliable, and the brand offers a wide range of vehicles so there is something to suit everyone's needs. Audi is a German company, a part of the Volkswagen Group, and has been around since the early 20th century. With a headquarters in Ingolstadt, Germany, Audi has eleven production facilities in nine countries worldwide.
Of course, no matter how reliable and well-made a car is, there are bound to be issues from time to time with any piece of technology. Let's take a look at some typical issues that occur in Audis, as well as the best course of action for dealing with them when they arise.
Common Audi Problems
Some of these issues are unique to Audis while others apply to any car, but there are several common problems many Audi owners will face at some point.
The most common mechanical problem in an Audi is failure of the ignition coil or spark plug. Catalytic converters can also cause trouble, often failing due to clogging or carbon build-up. Keeping your engine well-maintained can help avoid catalytic converter failure. Other common issues with Audis include problems with exhaust gas re-circulation, oil leaks, oxygen sensors, and loose fuel caps.
The number one most common problem in Audis, however, is issues with electrical components, such as failure of digital dashboard display or console, malfunctioning lights, and failed taillights. Unfortunately, electrical problems are the most expensive to fix, and can cost car owners over a thousand dollars plus labor costs.Ainstrument cluster fails, the entire instrument cluster needs to be replaced. Of course, there are some preliminary steps car owners can take to try to assess the situation before bringing the vehicle in for a possibly costly and time-consuming repair.
First, check the control switches and the dashboard light fuse. A blown fuse can disable lights on the digital dashboard, and fuses can be easily replaced at home. A blown bulb on the dashboard can also cause trouble. Some bulbs can be replaced at home, while other LED-type bulbs need to be replaced by a professional. If only one light on the dashboard isn't working properly, this is a good indication that a blown bulb may be the culprit. If the entire display isn't working, it is more likely the problem is fuse-related or a defective instrument cluster.
It is also possible for digital displays to have pixel problems, which manifest as lines or columns of the display that appear to be missing.
Typically, the best course of action if you are experiencing digital dashboard display failure in your Audi is to bring it to an accredited service center for professional evaluation to ensure you maintain the best condition and value of your vehicle. The good news is that many digital instrument clusters come with a lifetime warranty, so while this may seem like a serious issue, it is possible you will be back on the road in no time without a large, unexpected bill.
How Glenwood Foreign Car Can Help
Glenwood Foreign Car has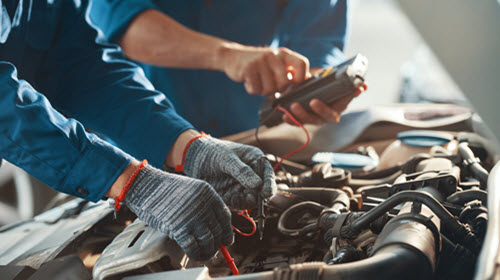 been servicing the areas of Upper Makefield Township, Yardley, Newtown, and Morrisville, PA since 1977. We specialize in foreign car repair and are a great choice for anyone experiencing problems with an Audi, Mercedes Benz, Volvo, BMW, Acura, Infiniti, Nissan, Lexus, or Toyota. We have a partnership with Bosch and use Bosch parts whenever possible, acting as an independent service center for Bosch Service.
Glenwood Foreign Car offers all standard services—multipoint inspections, oil and filter replacement, comprehensive fluid checks, engine component checks, tire rotation and inspection, Pennsylvania state inspections, and premium auto detailing. We also offer loaner cars while your vehicle is being serviced and even have a selection of luxury pre-owned vehicles for sale.
Click Here To Return To Our Blog