Best Automobile Repair Shop in Morrisville for Repairing a Faulty Fuel Gauge in Your Mini
August 27, 2019

Posted by

Frank Dischinger
Comments Off

on Best Automobile Repair Shop in Morrisville for Repairing a Faulty Fuel Gauge in Your Mini
Owning a MINI Cooper is truly special. It's a cute car with a ton of personality. Many individuals purchase this vehicle due to its unique build and highly customizable options. However, as adorable as MINI Coopers are, they also pack a powerful punch. These babies can zip through the streets with enviable ease and ability. Combining both style and power, the MINI is truly a quality choice in the car community.
However, as stunning as the MINI is, it still has its fair share of issues. Known as a relatively high-maintenance vehicle, this complex car requires consistent upkeep and attention of a skilled repair shop. This fact alone, in addition to its high price tag, is one of the reasons why many steers clear of making the investment.
In addition to being high-maintenance, the MINI also suffers from fuel gauge issues. This problem is so prevalent in the MINI community, countless online forums are dedicated to solving this issue. If you're a MINI owner and you're dealing with a fuel gauge issue, let's first identify what this issue is, why it occurs, talk about who to bring it to for repairs, and why a professional mechanic is necessary. This will give you the insight needed to address this problem and get it back on the road safely.
What role does the fuel gauge play in your vehicle?
Found deep within the gas tank lies the fuel gauge sender. It communicates directly with the fuel level gauge as a means to regulate the fuel inside of your tank. When the levels fluctuate, the fuel gauges is the first to know. This is what communicates with your inner computer to alert drivers that they need to stop for gas.
Unfortunately, when the fuel gauge is damaged, this could result in turmoil for both the driver and the engine. For example, if you're driving with the expectation that your tank is full when it really isn't, you run the risk of running out of gas on the road with your engine unable to run.
In addition, if your vehicle is constantly running on low amounts of fuel, this could result in issues with your engine and transmission. Because of the severity of these issues with a faulty fuel gauge, getting an immediate repair is necessary.
Signs You're Experiencing Electrical Issues
One of the primary signs of possible trouble is a fuel gauge that won't move, whether it's stuck on empty or full. If you notice that your fuel gauge hasn't moved in a while, there may be an underlying issue with the floats found in your fuel tank.
Another clear indication that your fuel gauge is broken is its inability to maintain consistency. If your faulty gauge is sending a full signal one minute and low fuel warning the next, it's a clear sign that there is a problem. Pay attention to this erratic behavior and seek the help of a trusted mechanic.
Why should you take your MINI to a professional?
Although there are thousands of online forums dedicated to solving common mechanical issues from former mechanics, MINI owners or car enthusiasts across the nation do not replace the hand of a professional. Trying to mend potential issues yourself is not only time consuming and expensive, but it's also potentially dangerous. You would hate to misdiagnose your issue and wind up damaging a vital part of your vehicle. Therefore, taking your MINI to a specialized mechanic is key to protecting your investment and avoiding irreversible damage.
When looking for the best mechanic to handle your MINI, look for the following qualities:
Reliability
Experience
Effective communication
Latest technology in equipment
Although these qualities should be a given for all vehicles, they are essential for MINI Cooper owners, especially due to their high-maintenance tendencies. Therefore, choosing a team of experts who are skilled with MINI's specifically is key to maintaining your car for years to come.
We Will Help
The automotive experts of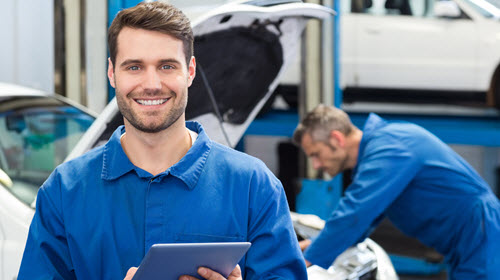 Glenwood Foreign Car proudly service MINI vehicles and more in the Upper Makefield Township, Yardley, Newtown, and Morrisville, PA areas. We have the tools and expertise needed to properly diagnose your MINI and get it back and running smoothly. If you're facing issues with your faulty fuel gauge, bring your car by today. You'll never have to worry about being pressured to buy additional parts or services. We'll go above and beyond to be here for you.
Click Here To Return To Our Blog