How to Deal with AirMatic System Failure in Your Mercedes
September 13, 2019

Posted by

Frank Dischinger
Comments Off

on How to Deal with AirMatic System Failure in Your Mercedes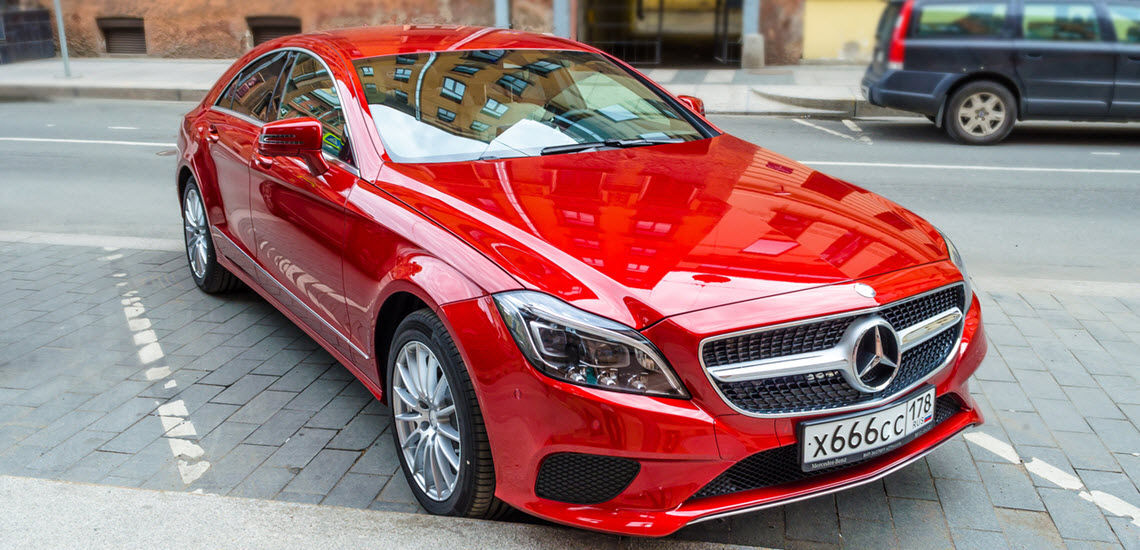 The name Mercedes alone invokes elegance and prestige, and, as they offer the smoothest driving experience around, it's not hard to see why. This amazing driving experience is largely due to Mercedes' innovative AirMatic suspension system. This was designed with comfort and efficiency in mind.
In this article, we will take a closer look at the system, learning about signs and symptoms of system failure as well as how best to seek repairs and maintenance.
What is the AirMatic System?
On the market for little over a decade, the AirMatic system is an innovation formulated by Mercedes initially for their C-class series of cars. The AirMatic system is an suspension which is comprised of pressurized air. It is designed to seamlessly adapt to changing road services without the driver even noticing. This creates an unbelievably smooth drive without the bouncing and bumpiness of standard suspension systems.
The Common Types of AirMatic System Failure
As the AirMatic system of your Mercedes represents a complex piece of machinery, there are several different ways in which system failure can occur. Luckily, as Mercedes is built with quality and longevity in mind, you shouldn't feel the need to worry about any of these actually happening, but being aware of what to look out for is always useful.
1. Problems With The AirMatic Relay
This problem represents a straight forward fix for any mechanic to undertake. AirMatic relay failure occurs when the relay circuit, which is a switch that opens and closes circuits within the compressor, becomes worn out. This is usually due to time and wear.
2. Compressor
The compressor is one of the key parts of your Mercedes' AirMatic system and is what pumps air into the suspension bags. This is what gives the vehicle its smooth suspension. As this part works very hard when you drive, it can simply wearing out naturally. Aside from total failure, the compressor can also become blocked or its wiring can become faulty. When seeking repairs, make sure your mechanic rules out these more minor issues before seeking an entire compressor unit replacement.
3. Blocked AirMatic Valve
If the valve of the AirMatic system becomes blocked, there is the possibility that air begins to leak back into the compressor. This can put undue strain on the part, causing internal damage. This will then change the effectiveness of the suspension, and it may struggle to gain the correct elevation for optimum drivability.
4. Suspension Squeaking
If you've ever had an old car before, usually your first vehicle, you'll know just how irritating repetitive sounds can be. Continuous jangling and rolling of parts can completely ruin the tranquility of a journey, and a similar annoyance can occur within the AirMatic system. If you start to notice an irksome squeaking sound when driving your Mercedes, then it is likely your suspension shocks are either failed or damaged.
5. AirMatic Malfunction
This failure is pretty easy to diagnose and is characteristic by one side of the car maintaining optimal suspension while the other half is sagging. When this happens, the air suspension strut is to blame. This can often be caused by poor repairs or bad installation. So if you've had work done on your system recently, it may be worth returning to your garage for a conversation about repair work.
6. Air Leak
This is probably one of the most common forms of failure, and if minor, it can typically be repaired fairly easily. The most usual place that air leaks occur are around the connection points and valves of the system, which can be caused by rough driving, poor maintenance, or simply wear and tear.
Maintenance and Repairs
Of course, the best way to deal with AirMatic failure is to prevent it happening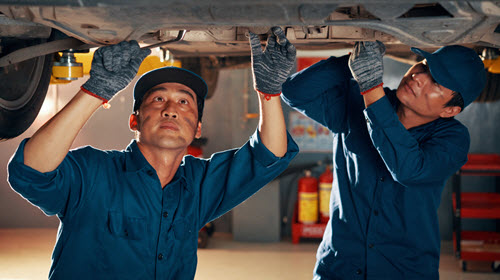 in the first place. Regular scheduled maintenance and good driving habits will keep your suspension system fighting fit for as long as possible.
However, should damage or failure occur, or if you feel your suspension is overdue for a check up, then head to Glenwood Foreign Car. If you live in Pennsylvania in the Upper Makefield Township, Yardley, Newtown, or Morrisville areas, then you are just a stone's throw away from great auto repair and maintenance.
Specialists in imported cars, the knowledgeable team at Glenwood Foreign Car has decades of industry experience, and with a 2 year/24,000 mile warranty on all labor, you are guaranteed to drive away happy.
* Red Mercedes Car image credit goes to: aapsky.
Click Here To Return To Our Blog