How to Deal With Cooling Fan Module Failure in Volvos
September 30, 2019

Posted by

Frank Dischinger
Comments Off

on How to Deal With Cooling Fan Module Failure in Volvos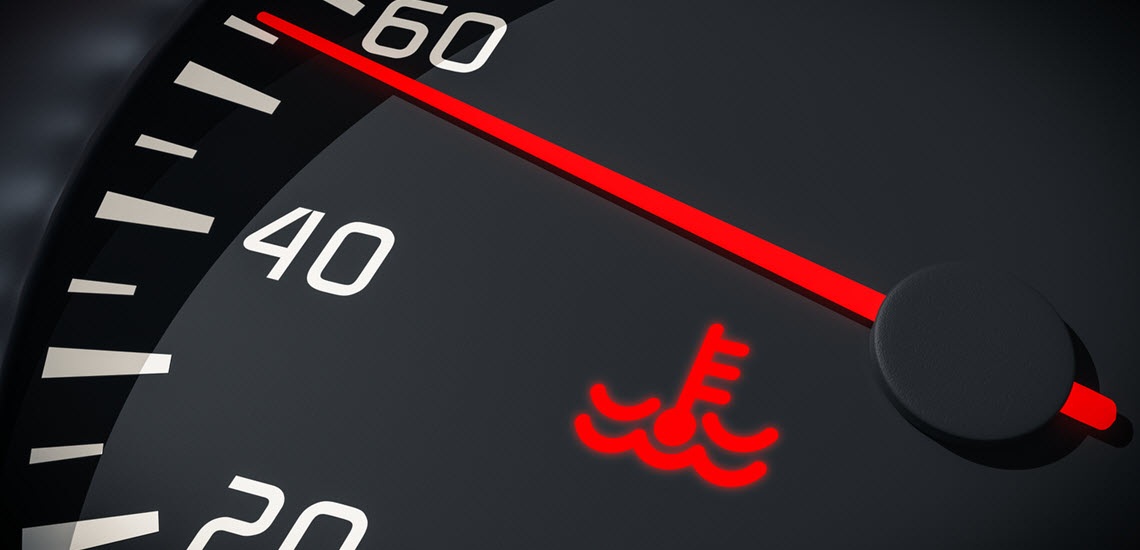 The Volvo is known for its performance and durability. It masterfully balances luxury and high quality. As a driver, you expect a European vehicle like the Volvo to be impressive, well-crafted, and safe from needing too many repairs in the course of its lifetime. However, as the years pass, all vehicles require some maintenance and care in order to maintain their functionality. Some parts of your Volvo, usually the ones that endure the most wear and tear, need special attention if you wish to maintain them. One such part is the cooling fan module. In this article, we will discuss the basic purpose of the cooling fan module, the signs that it is failing, and what you can do about it.
Why is the cooling fan module is important?
Several years ago, Volvo recalled thousands of their models due to issues with the cooling fan module. This particular part in your Volvo is vital to keeping the engine temperatures at their proper levels. It also helps protect parts of the engine from becoming damaged by excessive heat. It's also associated with circulating the air manufactured by the A/C system throughout your car's cabin.
Without the cooling fan module working properly, your engine will overheat, which can result in any of the following: distorted cylinder head, split head gasket, or broken seals. In extreme cases of overheating, the engine itself may become damaged beyond repair. Because of the cooling fan module's importance to the function and performance of your Volvo, it's imperative to diagnose and repair the issue before it's too late.
Signs of a Failing Cooling Fan Module
Fortunately for you, there are several easily-recognizable signs that you can look for to know whether your cooling fan module is failing. Here are three of the most common:
Engine is too hot
As already mentioned above, if the cooling fan module in your Volvo is malfunctioning, it will not be able to fulfill its primary purpose, which is to regulate the engine temperatures and keep the engine from overheating. If you notice that the engine is too hot, then this is a sign that something is wrong with the cooling fan module.
Warm air circulating
The cooling fan module is directly related to the A/C system in your car, ensuring that cool air is circulated throughout your vehicle. Another sign that the cooling fan module is failing is if your Volvo's cabin is hotter than normal. Though this may be due to an issue with the A/C system itself, it's important to have the problem inspected to see if the cooling fan module is involved.
Cooling fans running abnormally
Every part of your vehicle should always run with consistency. Whenever something changes in your vehicle's overall performance, you should pay closer attention so that you can detect and discover where the issue is located. In the case of the cooling fan module, if you notice that either the module is running all the time or that it isn't running at all, then this is indicative of a problem with the cooling fan module.
We Will Help
The cooling fan module is often hidden among the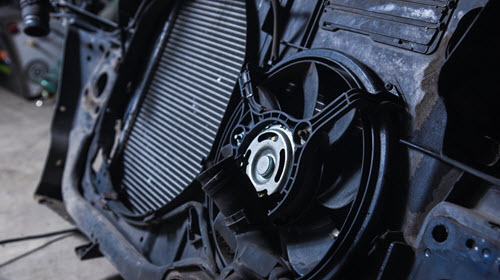 plethora of other parts residing underneath the hood of your Volvo. It can be overwhelming to think of diagnosing the cause of its failure, let alone repairing the issue on your own. The best solution for cooling fan module failure is to take your vehicle to a professional who has the knowledge and the experience to fix the problem.
At Glenwood Foreign Car, we have both to serve you and repair your Volvo. Our certified technicians specialize in European-made vehicles and are trained to diagnose, inspect, and repair them with the care and attention that luxury vehicles deserve. We are conveniently located for drivers in and around Upper Makefield Township, Yardley, Newtown, and Morrisville, PA communities. We take pride in providing high-quality service that you can trust.
If your Volvo is experiencing cooling fan module failure or any other issue, let Glenwood Foreign Car give you the peace of mind that you need. For more information or to set up an appointment, call us today.
Click Here To Return To Our Blog