Where Should You Go To Repair Your Jaguar's Failed ABS Accumulator in Morrisville?
February 13, 2020

Posted by

Frank Dischinger
Comments Off

on Where Should You Go To Repair Your Jaguar's Failed ABS Accumulator in Morrisville?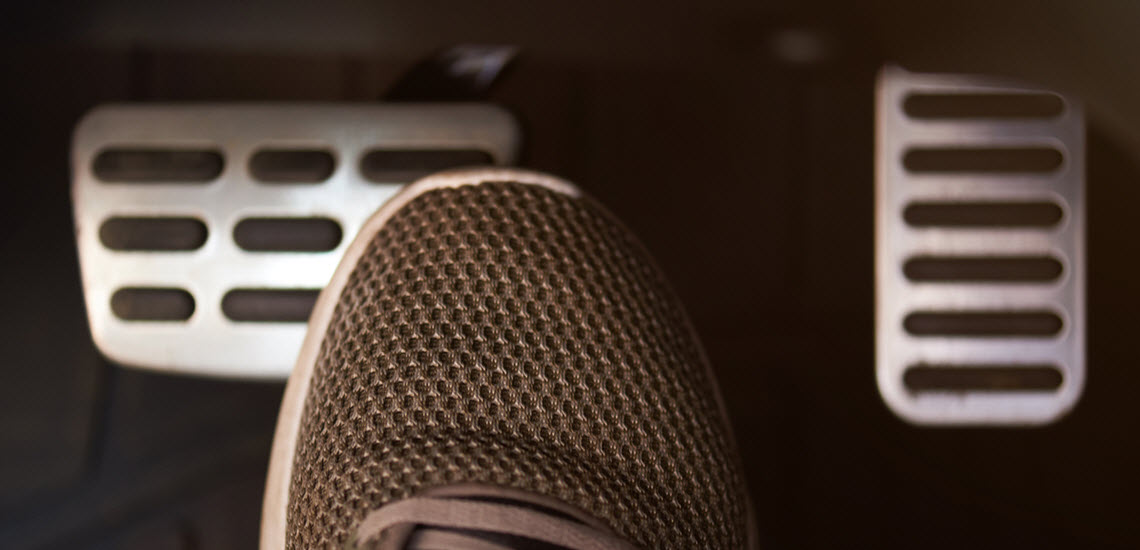 Jaguars are one of the most powerful and reliable luxury vehicles on the road today, but as with any car, they have their own share of common maintenance issues. With the help of a trained specialist, you can head off these problems and fix any potential issues that arise over the life of your Jag. One problem that Jaguar owners tend to experience with normal wear and tear is ABS accumulator failure. With the assistance of professional mechanics, this and any other mechanical failures can be avoided through regular care maintenance. In this article, we will briefly discuss what this crucial component does, when it needs to be replaced, and where you should bring your Jaguar for service in Morrisville.
What is an ABS accumulator?
Many of the systems of an automobile utilize hydraulic fluids under pressure in order to accomplish their intended purposes. The braking system is one example of a hydraulic system. Your Jaguar features an anti-lock braking system (ABS). This prevents the brakes from seizing, which can be very dangerous. Older vehicles tend to experience this hazard, so modern cars have ABS installed to prevent accidents as a result of brake failures.
The hydraulic pressure necessary for the functioning of ABS is built up in the ABS accumulator, where it is stored while the brakes are not in use. This built up pressure is then released from the accumulator to the braking mechanism when you depress your Jaguar's brake pedal. If the ABS Accumulator fails and hydraulic pressure is not accumulated, then you will encounter a malfunction in your brakes.
How to Know When the Accumulator is Broken
The surest symptom of a failing ABS accumulator is a change in the behavior of the brake pedal. Normally, when you start your car, you can feel the built up pressure in the brake lines being released as you depress the pedal. If you start your Jaguar and feel a change in your brake pedal's responsiveness when attempting to put it in gear, you should immediately consider bringing your car to a qualified technician to be serviced. If this happens to you suddenly while on the road, it can be very dangerous, and you should pull over just to be safe.
The ABS accumulator is a sophisticated part of your Jaguar, with multiple interconnected components that all need to be functioning properly for the accumulator to work. If the accumulator chamber ruptures, it won't be able to hold pressure. Alternatively, if it totally fills with hydraulic fluid, then pressurized air cannot accumulate, rendering the part useless. To replace a faulty accumulator on your Jaguar, amateur service simply do. These are highly complex machines, and a professional, certified technician is required to properly diagnose and repair issues on with your vehicle.
Glenwood Foreign Car is Morrisville's Best in Jaguar Service
Glenwood Foreign Car service center has been in business for over 40 years. We use the latest technology and diagnostic tools, and we are partnered with Bosch, a world-renowned auto parts manufacturer.
Your first instinct may be to take your Jaguar to a dealership, but let's face it. All too often, they are a hassle and their prices are way too high. At Glenwood Foreign Car, you'll
get better than dealership-quality service without the inflated dealership prices. Rather than having to pay an arm and a leg for routine services, or having to wait days for your car to be ready, come see us.
The benefit of an independent auto shop like Glenwood is that you get the personalized, professional touch of seasoned technicians who know their trade inside and out. We are conveniently located just off of US Route 1, in Morrisville, and our customers regularly give us 5-star reviews on Google, Facebook, and Yelp.
Our certified mechanics are experienced and offer superior quality maintenance and repairs to Jaguar owners from throughout Upper Makefield Township, Yardley, Newtown, and Morrisville, PA. Whether you are looking to have your ABS accumulator replaced, or you need a professional to take a look under the hood of your Jaguar, stop by today or give us a call at (215)-736-8888 to inquire about our amazing service. We look forward to your visit and to earning your trust and patronage for years to come.
Click Here To Return To Our Blog