Tips to Detect Ride Optimization System Issues in Your Land Rover
March 1, 2020

Posted by

Frank Dischinger
Comments Off

on Tips to Detect Ride Optimization System Issues in Your Land Rover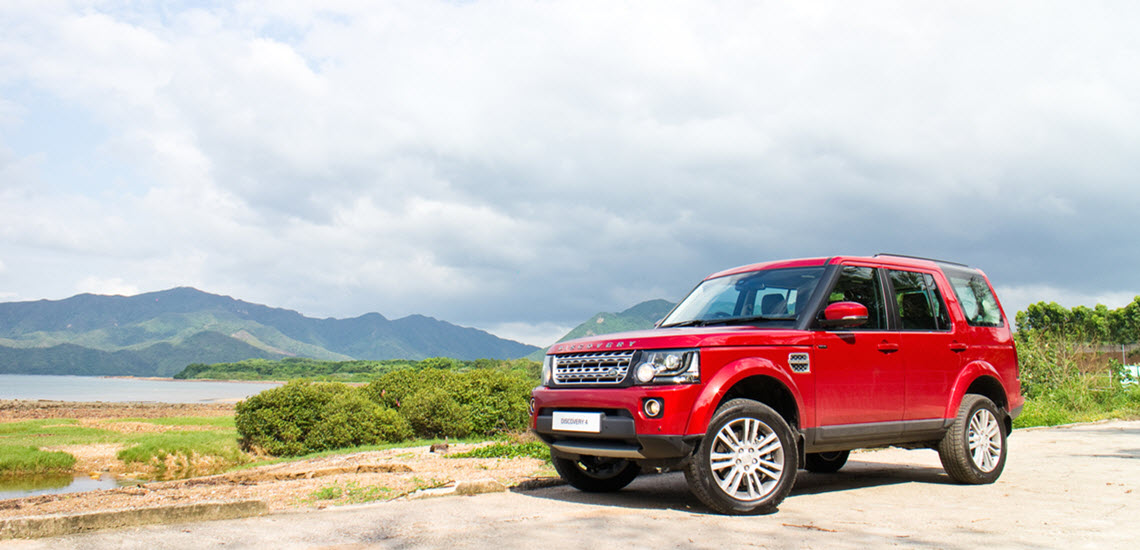 Land Rovers are among the most trusted vehicles in the world. With their large, sturdy build, Land Rovers are used for adventurous travels and difficult off-roading work. Simultaneously, these vehicles can be polished and luxurious, used for leisurely cruising down the streets of city streets or long highways. Despite their mass appeal, Land Rovers are susceptible to wear and tear or even malfunctioning of critical components and systems.
Problems with the ride optimization system can make it considerably uncomfortable to drive your Land Rover. The drive may be bumpy or choppy, traction can be sub-par, and handling will be difficult with a low-performing ride optimization system. Drivers who use their vehicles off-road will only find that these effects are amplified due to the unevenness of certain terrains. Other features that contribute to ride optimization are downhill assistance, adaptive cruise control, and lane-centering assistance.
Problems with your ride optimization can be annoying and leave much to be desired in the driver experience, but certain issues can lead to a dangerous ride. It is important to maintain a set routine maintenance schedule and pay consistent attention to your vehicle's performance to catch issues with your vehicle's ride optimization early on. If you notice any of the following symptoms, get the help of an expert mechanic as soon as possible to prevent further complications.
What is Ride Optimization
The ride optimization system is a technological feature that calculates the driver's habits and typical road conditions to adjust the suspension and comfort features accordingly. There are many technologically-driven features that contribute to this system and directly control the level of comfort you experience while operating your vehicle.
There are huge improvements coming to the Land and Range Rover's ride comfort. In 2020, Land Rover drivers and enthusiasts can look forward to another turbocharged engine with a new-and-improved nine-speed transmission. Even better, the Land Rover will be featuring a brand new hybrid system, which will include a lithium-ion battery that the vehicle will switch over to at speeds below 11mph to save fuel.
The upcoming changes are sure to exceed expectations and make for an even better, smoother drive experience in future Land Rovers. But, for those Land Rovers out on the road right now: What do you look for if you suspect a feature of your ride optimization has failed?
Signs of a Failing Optimization System
Problems with the ride optimization of your Land Rover can manifest in a variety of ways.
Air compressor failure
The Land Rover's air suspension is meant to fill rubber and plastic bags known as air springs, which raise the vehicle higher off the ground and help to absorb the shock of any bumps in the road. The failure of the air compressor will result in a much bumpier ride, as the bags will not be filled adequately.
The vehicle will sit lower than normal
Because of the air compressor being unable to properly inflate the air springs, your vehicle will sit lower than normal.
Rough riding
Driving your car will be a lot less smooth because the suspension is compromised. When driving over speed bumps or uneven terrain, less shock is absorbed by the system upon impact, so you will feel these bumps a lot more dramatically.
The ride optimization system encompasses the functions of many different technological and physical vehicle components and systems. Because of this, problems that may arise with the comfort of your driving experience can span a wide range. Make sure to enlist the help of an expert technician to avoid any possibility of misdiagnosing any issues.
Schedule an Appointment Today
When your Land Rover's ride is no longer as smooth
as it used to be, you need to get the best service possible to ensure that the problem is accurately diagnosed and the problem is solved for good. At Glenwood Foreign Car, we can do just that. Our staff provides a range of high-quality service on cars, trucks, SUVs, and more and specialize in foreign vehicles. We are a Bosch Certified Service Center that aims to put you and your vehicle's needs first. Call us today for concerns regarding your vehicle's ride optimization system or anything else you may need. Our centers are located in the Upper Makefield Township, Yardley, Newtown, and Morrisville, PA.
* Land Rover Discovery 4 image credit goes to: teddyleung.
Click Here To Return To Our Blog