How to Deal With HVAC Compressor Failure in Your Volvo
May 9, 2020

Posted by

Frank Dischinger
Comments Off

on How to Deal With HVAC Compressor Failure in Your Volvo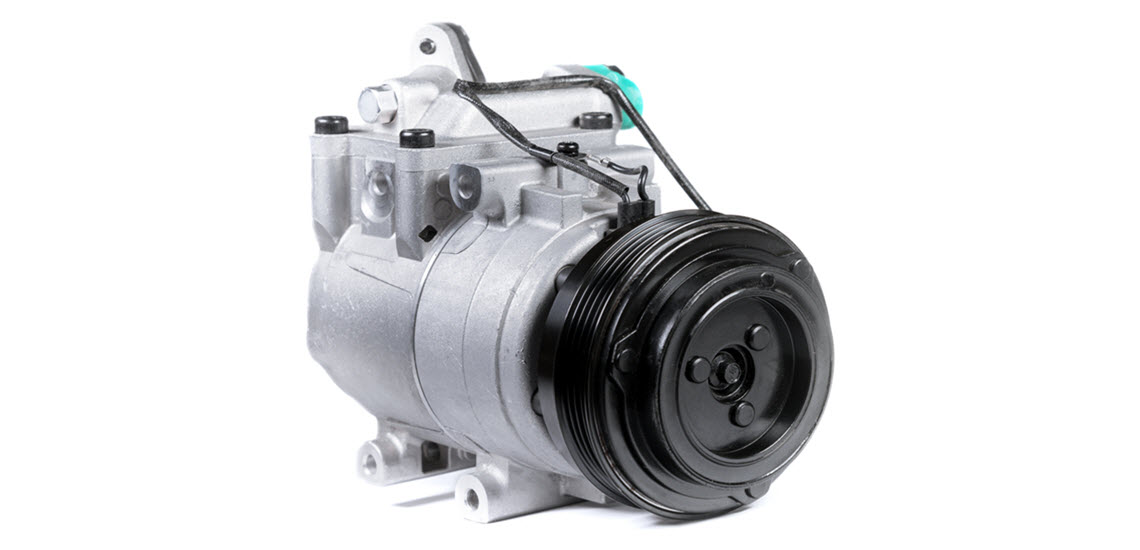 The HVAC system in your Volvo is responsible for maintaining a comfortable temperature in the cabin while driving. If your HVAC system suffers a breakdown, your comfort level can be greatly affected, especially during those hot, humid summer months. While there are many components within this system that can suffer from a malfunction, the compressor seems to be a common culprit.
Volvo stands for modern engineering, unsurpassed technology, and optimal comfort. However, these vehicles may suffer from mechanical malfunctions just as any other automobile. You should not have to compromise comfort due to a faulty compressor. An expert mechanic should inspect, diagnose, and repair such an issue as soon as possible. Let's take a closer look into HVAC issues in the article below.
Common Signs of an HVAC Compressor Failure
When your compressor is operating normally, it should be very quiet. If you start to hear various noises like grinding or squealing, you may have an HVAC problem. It could mean that the compressor is suffering from a break down or that the bearings have seized and stopped moving.
The temperature inside the cabin of your Volvo can be a strong indicator when it comes to a malfunctioning HVAC compressor. The temperature may continually drop or you may not be able to maintain a comfortable setting. If you notice inconsistent air conditioning, seek the advice of a professional.
Every HVAC compressor has a clutch. If the clutch breaks or can not be moved, the compressor will either run continuously or it will not run at all. Either way, the component has been compromised and will need expert attention to be repaired.
Potential Causes of a Compressor Failure
As you put more miles on your Volvo, it can succumb to the issues that arise from normal wear and tear. When your vehicle ages, the blower motor may simply give out. Extended wear and missed routine maintenance can also lead to a compressor or blower malfunction.
Overheating of the resistor motor is a common issue among Volvos. This can be caused by an improper measurement taken during the initial engineering process in the manufacturer's factory. This may cause the HVAC blower to malfunction, thus needing immediate attention.
Ways to Prevent a HVAC Compressor Malfunction
Stay vigilant and watch for refrigerant leaks. These leaks can be the beginning of a serious problem with your HVAC system, including the compressor. Such leaks need to be fixed immediately to prevent a breakdown of the system.
Take your vehicle in for routine maintenance and inspections. This is especially important before the summer season. Ask your mechanic to check the HVAC system to make sure it is ready for the hottest days of the year. Regular checkups are a great way to prevent potential problems in the future and ensure your comfort during your driving experiences.
Have your automobile checked out by a reputable service center if you notice any of the above mentioned symptoms. If you suspect an issue with the compressor, have it addressed as soon as possible to avoid more serious problems and uncomfortable operating conditions.
Trust the experts. Certain mechanical problems that arise with your Volvo need the attention of the experts. Your European vehicle has a specific set of service requirements and they may be too difficult to tackle on your own. Schedule an appointment to get to the bottom of a potentially damaging, mechanical malfunction.
Consult the Professionals for HVAC Issues
Our expert team at Glenwood Foreign Car has been servicing European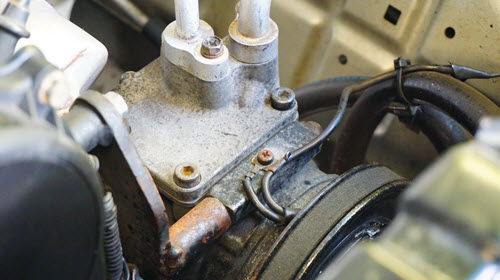 makes and models since 1977. These years of experience have made us the leading auto service center for the residents of Upper Makefield Township, Yardley, Newtown, and Morrisville, PA and the surrounding communities. We offer dealership-level knowledge and service without the dealership prices or extended wait times.
Your Volvo has a unique set of maintenance and service requirements. We are well-versed in these specifics and committed to providing the highest quality repairs. We offer friendly service and honest, open communication when it comes to your automobile. Our privately-owned business is here to keep your European vehicle running at peak performance. Whether you need a regularly scheduled tuneup or a diagnosis for a faulty HVAC system, Glenwood Foreign Car is here for you. Call us today.
Click Here To Return To Our Blog