Best Repair Shop in Yardley for Fixing an Alternator Seal Oil Leak in a BMW
September 27, 2020

Posted by

Frank Dischinger
Comments Off

on Best Repair Shop in Yardley for Fixing an Alternator Seal Oil Leak in a BMW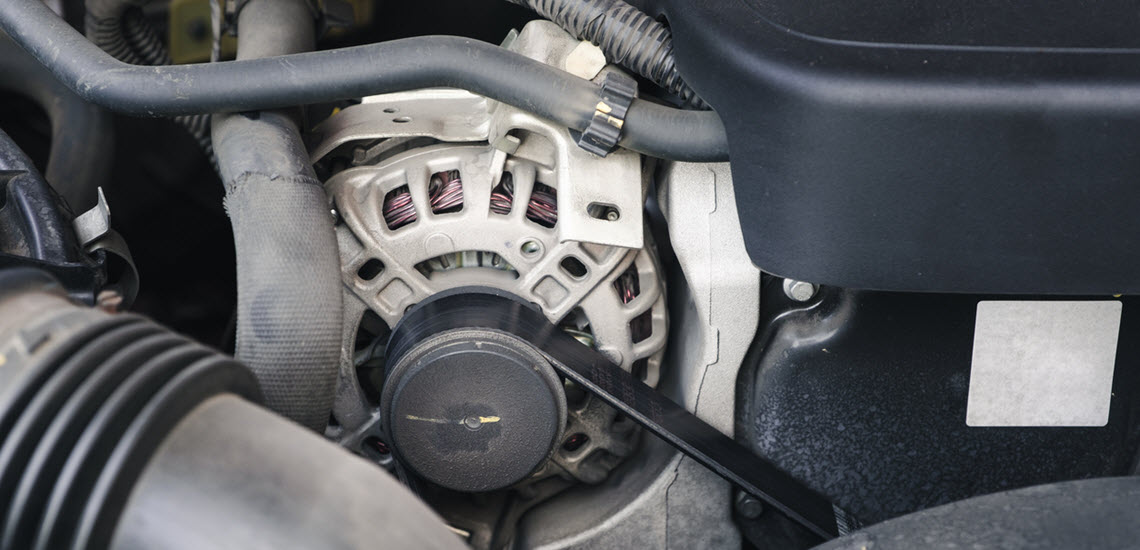 European car buyers know the BMW is a highly-engineered vehicle with a reputation of durability and being stylish. Owners show their trust in the manufacturer by continuing to purchase BMW designed vehicles year after year.
One design-related problem with BMW's is their tendency to leak oil through the alternator seal. We will discuss this common issue with BMW vehicles and what you can do to prevent harm to your engine when this seal fails.
Purpose of an Alternator Bracket Seal
The alternator is an essential part of your car's system. Working with your battery, it keeps your vehicle's electrical system working properly and prevents your battery from draining by maintaining a charge.
Alternators are mounted on a bracket attached to your BMW's motor. These brackets have seals between the engine and itself to keep your engine oil contained inside. When these seals fail, they can be detrimental to your engine.
Below are a few signs your alternator seal may be faulty:
Puddles of oil may appear under your BMW when leaking from the alternator seal. Make a habit of watching for oil stains in your driveway and garage. If you see puddles of oil, have your vehicle taken to an experienced BMW technician for inspection.
Low oil levels will appear if your BMW's alternator seal begins to leak. Have your fluid levels checked routinely during servicing of your vehicle or at home. A properly-trained technician will recognize low levels and begin an investigation into why you are losing oil. Driving with low levels of oil can be hazardous to your car's engine.
Burning oil smell may occur when oil leaks onto your BMW's hot engine block or exhaust. The smell will be pronounced outside of your vehicle, although it may be present in the interior also. Most of the time, the smell of burning oil will be accompanied by smoke rising from the engine compartment, noticeable when the vehicle is parked. If too much oil drips onto a hot engine, a fire may result, have your car checked by a professional if you have any signs of burning oil.
The presence of a low oil pressure or check engine light may be caused by low oil levels due to a leak in your alternator seal. This is only one of the reasons your warning lights may trigger. If one of these indicators occurs, bring your car to an experienced BMW trained technician, who can diagnose the reason for the warning indication.
An overheated engine may occur if your oil level drops below its required levels. When the moving parts of your engine lose their protection from friction, it results in heat. Too much heat can overwhelm your coolant system and cause your engine to heat beyond its normal capacity. If your BMW overheats, stop and turn off your engine. Overheating can cause a catastrophic failure in your motor if allowed to continue to run. Have your BMW taken to a certified shop for inspection if overheating occurs.
Why an Alternator Seal Fails
Over time, the alternator seal on a BMW will dry out and crack, allowing oil to seep by it and into the environment. All vehicle manufacturers have some minor design flaws, and this happens to be one for specific BMW models such as the 745i, X5, e65, and the 550i and a few others.
If any signs appear, you may have an oil leak from your alternator bracket seal, or anywhere else, your experienced technician will be able to troubleshoot and complete a repair.
Glenwood Foreign Car will Repair a Leaking Alternator Seal
Our trained technicians at Glenwood Foreign Car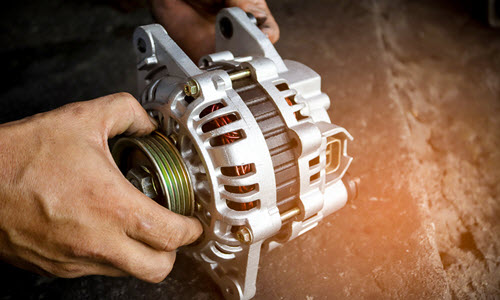 know that replacing your alternator seal will only prolong the inevitable leak. We can spot the problem and address it with a long term solution to prevent a leak from occurring again.
Serving the surrounding communities of Upper Makefield Township, Yardley, Newtown, and Morrisville, PA, we service and repair high-end vehicles, including most European models. Please make an appointment with us today to have your vehicle serviced and give you the peace of mind and confidence you need in your BMW.
Click Here To Return To Our Blog