Know When It's Time to Replace the Steering Column In Your Volvo
February 27, 2021

Posted by

Frank Dischinger
Comments Off

on Know When It's Time to Replace the Steering Column In Your Volvo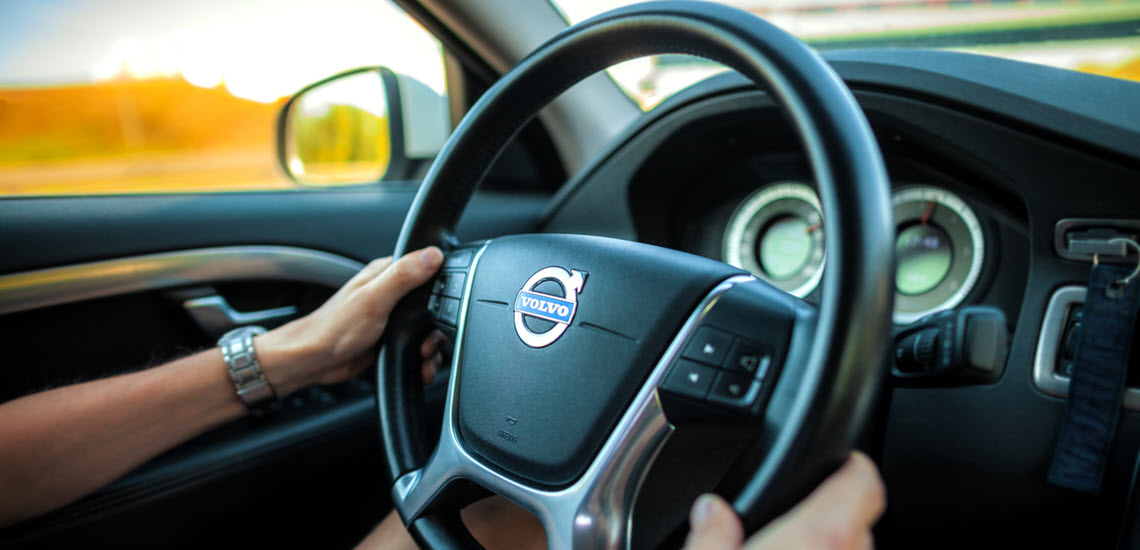 Issues with the steering column are incredibly nerve-wracking. The thought of being unable to control your car is something that you'd see shown in horror movies. Still, the reality is that without the proper care, your Volvo too can have unexpected steering issues, endangering both yourself and others on the road. It can happen to anybody, which is why it's essential to keep an eye out for the clue that might indicate that there are issues with how the Volvo is driving.
Fortunately, some symptoms stand out before the problem ever gets to the point that lives are in danger. We'll examine those symptoms and how they can be picked up on before an accident occurs.
Strange Sounds While Steering
A noticeable sign of a steering column issue is a grinding or clicking noise while steering. It's an audible clue and one that can be picked up on quickly while on the road. They can range from a grinding to a squealing noise while behind the wheel, especially when taking sharp turns.
Because it's a steering issue, it's best to get it checked out as soon as possible to ensure that no harm will come to the driver or anyone else who may be on the road in the event of an accident.
Steering Wheel Won't Return to Center
Another common sign of a steering column issue is if the steering wheel won't center itself upon completing a turn. It may come close, but there will be a noticeable degree change from the center. It's not only the sign of a potential steering column issue but can also make it awkward to grip the wheel, making it a problematic issue as well. This might make it challenging to navigate the steering wheel, which can be frustrating and dangerous if it affects your driving and is combined with other outside factors such as weather.
Steering Wheel Tilt Malfunction
Most modern Volvo's with power steering can change the angle of the steering wheel. It's meant to accommodate heights and sizes, making it more comfortable to drive the vehicle. An issue with the steering column may cause the tilt to malfunction. This is a clue that can be easily missed.
Not everyone will routinely change their steering wheel tilt as they would their seat, as it's something that tends to be altered to a lesser degree. It would be better to occasionally check on the wheel tilt function, especially if your Volvo is experiencing any of the other symptoms on the list.
Steering Wheel is Hard to Turn
Another symptom of a steering column issue is when turning the wheel starts to become problematic. This one can be a bit tricky, as steering issues can result from other problems with your Volvo.
The cause for these issues can only be determined by a professional, so it's essential to get the Volvo looked at when this symptom comes up to ensure the cause of the issue and how to fix it.
Rough Handling
In some cases, there can be issues with how the car handles itself. The wheel might be resisting its while turning, which is especially noticeable when a Volvo has power steering. It's undoubtedly an inconvenient symptom. It's frustrating when the vehicle feels as if it isn't driving as it should, especially when the car is a recent model and meant to be more reliable. As with other symptoms, this one can also result from other issues with the vehicle, such as issues with tires or rims.
Excellent Care With Glenwood Foreign Car
At Glenwood Foreign Car, we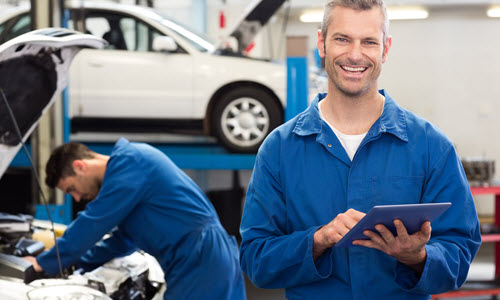 pride ourselves on providing quality care for all of our customers. Located in Yardley, PA, we've been in service since 1977 and have been proud community members for decades. Trusted by the surrounding community, including areas such as Newton, Morrisfield, and Upper Makefield Township, we pride ourselves on our ability to keep European vehicles on the road for a reasonable price.
We are a Bosch Certified Service Center, so you can be sure that the care you'll receive here will be the best and most cost-effective route you can go. We hope that if your Volvo or other European vehicles encounter a problem, that you'll trust it's care in our hands.
* Volvo Steering Wheel image credit goes to: huettenhoelscher.
Click Here To Return To Our Blog