The Best Garage in Yardley to Fix a Window Regulator Failure in Your MINI
April 2, 2021

Posted by

Frank Dischinger
Comments Off

on The Best Garage in Yardley to Fix a Window Regulator Failure in Your MINI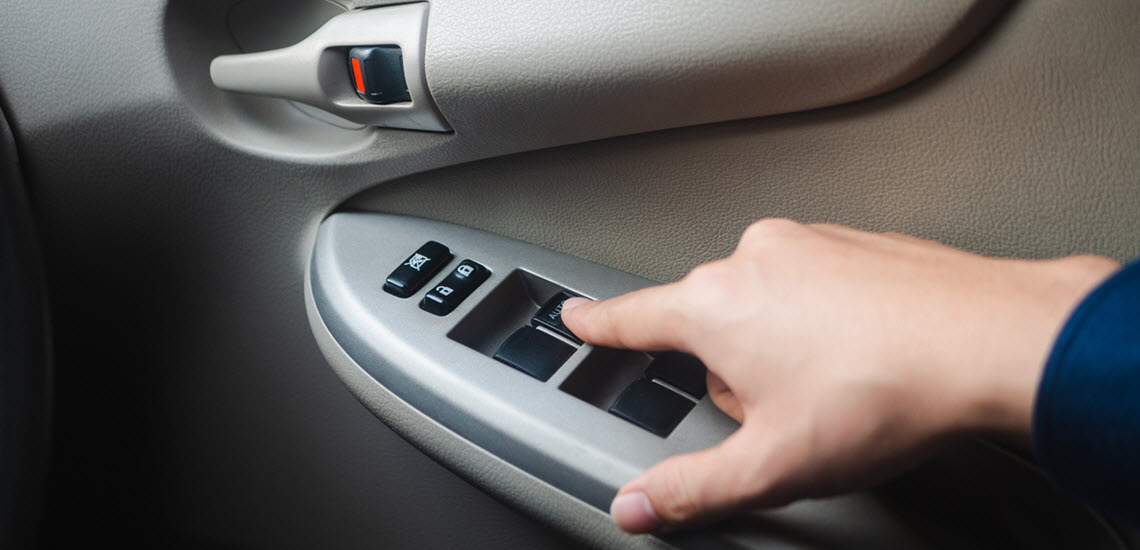 When you are looking for the best garage in Yardley to fix the window regulator failure in your MINI, you might be feeling stressed out and confused. Fortunately, this is a problem that only happens once in a while for these cars. If you are facing window regulator failure and looking to getting it fixed, rest assured that Glenwood Foreign Car is here for you.
Whether you are coming from Upper Makefield Township, Yardley, Newtown, or Morrisville, PA, Glenwood Foreign Car can easily diagnose and repair your MINI's window problems while sourcing top-of-the-line parts and reliable mechanic labor.
What is a window regulator?
A window regulator, while seldom spoken about, is an important part of your car that makes all of the windows operate properly. A motored mechanism that moves your windows up and down, your car's window regulator is essentially the part of your window that is attached to the electric power source which allows for a crank to roll and unroll your MINI's windows.
Like many of your vehicle's other internal operating systems, the window regulator is located out of sight, on the inside of your car door. When you press your window's button, the window regulator should then engage to complete the task you are requesting.
Signs of Window Regulator Problems
If you notice that your MINI's window regulator is not working as it should, it is best to get your vehicle serviced as soon as possible so that your car is not left vulnerable to inclement weather or theft through malfunctioning windows. Some of the main signs that your car is experiencing window regulator problems include those listed below.
It takes multiple tries: When rolling up or rolling down your window, your window regulator is failing if you need to press the button multiple times for anything to begin happening. If you find yourself pressing or pulling the window button repeatedly, this could be a sign of window regulator problems.
Your window speed has become fast or slow: One of the biggest signs of window regulator issues is if your windows roll up or down too slow. In addition, a window that is going too fast when commanded could also have some underlying problems.
You can hear your car door clicking: When you go to open your window and you notice a ticking or a clicking sound coming from inside the door of your car, this could be your window regulator telling you that it needs to be repaired. Don't leave this problem for too long, because the system could break completely if the problem is not addressed.
Your windows won't stay up: If your windows roll up normally but don't stay up when driving or closing the door, you might have window regulator failure in your MINI. This includes windows that slide only partially down or appear crooked in any way.
There is a rattling when you drive at high speeds: When you drive at higher speeds on a highway or expressway and notice a rattling sound coming from either the driver's side door or the passenger side door, this could mean that part of your window regulator mechanism has come loose or broken. While this sound is mostly heard toward the front of the car, listen for the two back doors of your sedan or SUV to make sure the sound is not coming from one of the two back windows.
How Glenwood Foreign Car Can Help
At Glenwood Foreign Car, we serve Upper Makefield Township,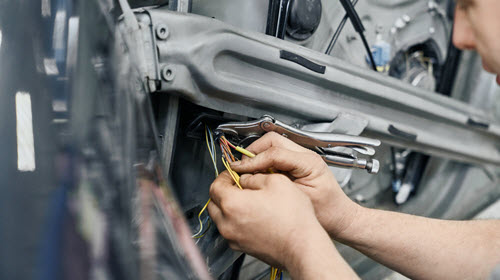 Yardley, Newtown, and Morrisville, PA. We know not only how important your vehicle is to your daily life, but we also understand that a properly functioning window regulator is imperative to the operational health of your MINI. With our collective experience dating back to 1977, we service and repair all Audi, Mercedes, Porsche, BMW, Smart, MINI, and Volvo vehicles.
As a Bosch Certified Service Center, we promise the best service in the area and strive to be the top #1 car service center for all of Yardley, PA, and its surrounding areas. Our auto dealership knowledge, excellent customer care, and auto dealership experience will give you the best in the business without the expensive pricing of taking your MINI to the auto dealership. Find out for yourself and call us today for an appointment or stop in to our conveniently located shop.
Click Here To Return To Our Blog