How to Deal with an Infotainment System Failure in Your Land Rover
April 19, 2021

Posted by

Frank Dischinger
Comments Off

on How to Deal with an Infotainment System Failure in Your Land Rover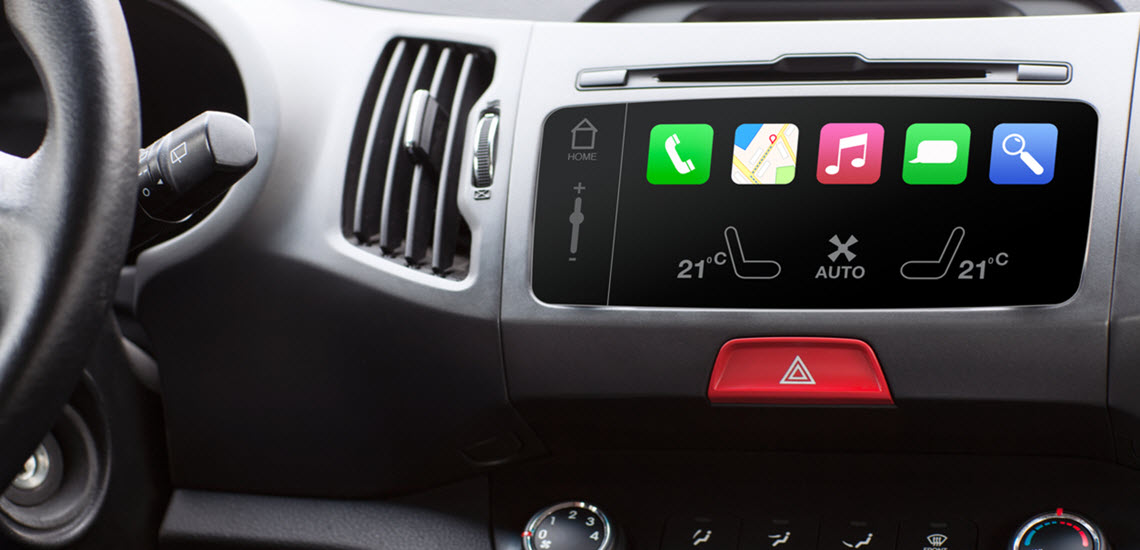 There are many perks that come with your Land Rover, including the infotainment system. This features the most up-to-date technology, providing you and your family with a fun and safe driving experience.
Unfortunately, technology is prone to glitches and failures, and the infotainment system in your Land Rover is no exception. They have their share of glitches and failures like any other technological system encounters from time to time. Let's discuss the purpose of the infotainment systems, signs of infotainment system failure, and where to go to get your Land Rover's infotainment system back in working order.
Purpose of the Infotainment System
Your Land Rover's infotainment system is a combination of systems that deliver entertainment and information to the driver and passengers, including safety features. It features an audio and video interface, touch screen displays, button panels, voice commands, and other features. Popular features of the infotainment system include:
Head-Up Display (HUD): The head-up display is a transparent display that shows helpful data to the driver to prevent the need from looking away from the road, helping increase the safety of the driving experience.
Touch Screen: The touch screen is usually made from LCD (Liquid Crystal Display) or TFT (Thin Film Transistors) to display graphics and on screens ranging anywhere from two to twenty inches wide.
Bluetooth Connectivity: Your infotainment system allows for smartphone pairing using the bluetooth connection. Users can access phone features through the infotainment system, including receiving phone calls, placing outbound calls, streaming music, and even reading and sending emails or texts.
Radio Reception: Infotainment systems have access to AM and FM radio, or DAB/DAB+ digital radio, making it easy to scan through radio stations.
Android Auto and Apple CarPlay Compatibility: To help drivers integrate smartphones with their vehicle's infotainment system, both Android and Apple provide platforms that support apps. Android Auto supports Google apps, such as Google Maps or Google Play Music, and Apple CarPlay supports iOS-based apps from the Apple App Store.
Multimedia support: The Land Rover infotainment system includes access to HDMI cable, USB to transfer audio and video content, and bluetooth accessibility.
Helpful Vehicular Functionalities: A car infotainment system isn't complete without providing helpful vehicular functionalities, such as parking assistance, internal vehicle climate control, daytime running lights indicators, and voice command assistants that control system functions.
Signs of Infotainment System Failure
If you experience any of the following signs of infotainment system failure in your Land Rover, take your vehicle in for maintenance as soon as possible:
Electrical Failure: When your car experiences issues with its cables and electrical circuits, it impacts all aspects of your vehicle, including the infotainment system, causing it to malfunction or not work as it should.
Infotainment System Glitches: Unfortunately, infotainment system glitches are a commonality. System glitches tend to occur when manufacturing companies overlook slight problems. As a result of any system glitches, your infotainment system may start to malfunction or cease to operate entirely, which will cause problems in how your car functions.
Out of Date Software: You must keep your vehicle's infotainment system software up to date to keep it working properly. Similar to a smartphone or smart device, such as a computer, the infotainment system needs to stay up to date with the latest updates in order to operate as it should. Land Rover regularly updates their infotainment systems, which will result in the need to regularly update yours. Your vehicle's infotainment system may operate at a slower pace without taking the time to update it.
Glenwood Foreign Car Can Help
Infotainment system failure in your Land Rover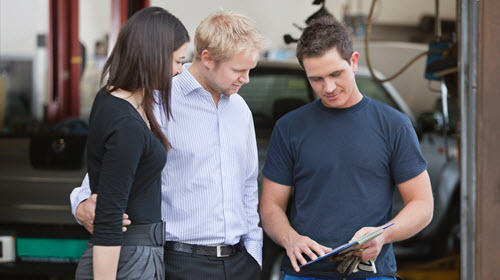 can be frustrating and stressful, but Glenwood Foreign Car is here to help. Our mechanics are specialized in working with high-end cars like the Land Rover and will be able to evaluate and diagnose the problem with your vehicle's infotainment system.
Our certified technicians have the skill and experience to get to the bottom of your vehicle's issues and get you back on the road stress-free in no time. Contact us today to make an appointment. We have locations in Upper Makefield Township, Yardley, Newtown and Morrisville, PA. We look forward to earning your trust and your patronage.
Click Here To Return To Our Blog