Authorized Service Center in Morrisville to Replace Cracked Alloy Wheels in Your BMW
July 9, 2021

Posted by

Frank Dischinger
Comments Off

on Authorized Service Center in Morrisville to Replace Cracked Alloy Wheels in Your BMW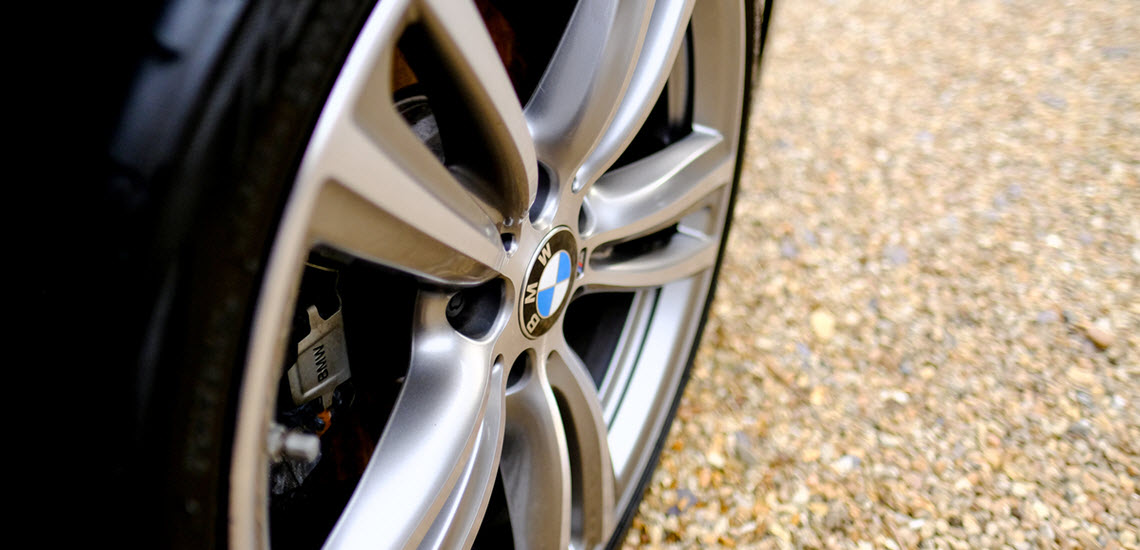 One of the main appeals of BMWs, besides their luxury and charm, are their alloy wheels. This type of wheel has become more of a commodity since they look good, come in a variety of styles, and can easily be sized up on a car. Unfortunately, alloy wheels are more prone to cracks, scratches, and damage than other wheel types.
Alloy wheels on BMWs can become cracked for a myriad of reasons, and many of them are unavoidable. Most of the time, potholes, curbs, or other road issues are the reason behind cracked alloy wheels. We can do our best to avoid these areas of the road, but sometimes we miss them or don't see them until the last second and it's too late.
If you have alloy wheels in your BMW, they are especially prone to cracks due to the nature of the wheels. Alloy is highly malleable, which makes these wheels extremely customizable. The downside is that they are not as sturdy as other types of wheels, and are prone to cracking even with a small bit of force.
The larger the wheel, the less room for error. Since many alloy wheels are sized up, the amount of rubber between the wheel's edge and the tire is reduced, leading to greater impact on the wheel when going over bumps in the road.
What to Do If Your Alloy Wheels Are Damaged
Wheel damage can range from small fissures to larger cracks, as well as dents and bends. If you experience any sort of damage to your wheels, it is best to seek professional help immediately.
Keep in mind, driving with cracked wheels is extremely discouraged as it could lead to even further damage, or a blow out. The last thing you want to do is endanger yourself or others on the road because of bad wheels.
If you notice your alloy wheel is cracked with damage to a lug nut hole, replacing the wheel is your best option. Bends in the frame often lead to cracks if you try to fix it yourself without the proper tools or equipment. With cracks, the repairs are more labor intensive and usually require welding some parts. Instead of letting it get to this point, take your BMW to a professional who can properly repair and restore your alloy wheels.
If you want to lessen the probability that your BMWs wheels suffer damage, check the type of tires you have. Most modern BMWs use run-flat tires. While these tires don't require as much maintenance, they are proven to add extra stress on your wheels, leading to cracks and other damage more often. Switching tires to a more traditional brand will ease the load on the wheels and can help prevent cracking or other future damage.
Repair or Replace?
The good news is that most small cracks that aren't very deep are easy to fix. Even if the crack is large, if it's shallow, it should be an easy enough repair. The real trouble comes with either a small crack is too deep, or you have a large, deep gouge in the wheel. In that case, it is better to replace the wheel altogether.
If you notice a crack, fissure, or scratch, it is best to bring your BMW to a trusted technician to have it inspected. A trusted mechanic will determine if the wheel can be repaired or if it needs to be replaced entirely. Keep in mind that it may be cheaper in the long run to simply replace the wheel, since alloy wheels are already susceptible to damage in the first place.
Glenwood Foreign Car for Your Alloy Wheels
At Glenwood Foreign Car, we will inspect your BMWs wheels and
determine if they can be repaired or need to be replaced. We understand how important it is to keep your car's wheels looking great, so we go the extra mile to ensure that you can get back out on the road with peace of mind.
Our technicians have served clients across Upper Makefield Township, Yardley, Newtown, and Morrisville, PA. Call or stop in today to see why Glenwood Foreign Car has been Morrisville's premiere BMW service center for decades.
* BMW Alloy Sports Wheel image credit goes to: Nickbeer.
Click Here To Return To Our Blog