Tips to Identify a Crank Seal Oil Leak in Your MINI
December 5, 2021

Posted by

Frank Dischinger
Comments Off

on Tips to Identify a Crank Seal Oil Leak in Your MINI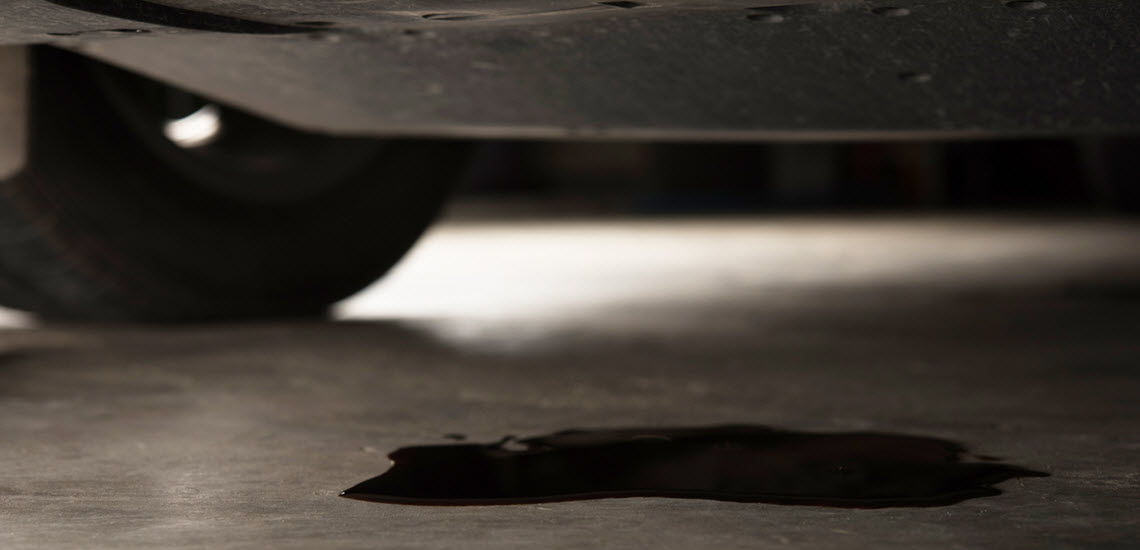 Crankshaft oil seals serve a very important purpose in the well-being and functionality of MINI models. A rotating crankshaft is constantly tossing up oil, which is held in by the crankshaft oil seal to avoid leaking out where it shouldn't.
Crankshafts need to be lubricated, so there are seals on either end of this component that keep dirt and debris from entering the crankshaft itself. The crankshaft could become damaged or stop working completely if too much dirt or debris enters this chamber, so crank seal oil leaks are a cause of concern for MINI owners.
Identifying a Crank Seal Oil Leak
Thankfully, it is fairly easy to spot a crank seal oil leak in your MINI. First, the engine oil will begin to pool up near the very front of your MINI's engine block or will spread toward the back of the engine block. Then, if the crank seal has become damaged, the oil will begin to leak out from underneath your MINI and pool under the vehicle.
Sometimes, it will take a mechanic to spot internal leaks, but anyone can spot a crank seal oil leak underneath their car by simply paying attention. If you're not sure if the liquid under your vehicle is oil, you can just check the dipstick to see where your levels are. If low, you can assume there may be a leak.
Reasons Behind a Crank Seal Oil Leak
When your MINI's crankshaft seals begin to wear down, your vehicle will be prone to oil leaks. This can be caused by cracking, breaking, and wear down of the crank seal over time.
Limited Life Span
Realistically, a crank seal will last about 100,000 miles or more, so when your vehicle starts encroaching on this limit you'll know it's time to start looking into this important part at every inspection.
Importance of Regular Inspection
Your MINI's crank seal defects or wear-down can often be caught before they cause larger issues for our vehicle. One of the ways to do this is to have your MINI regularly inspected by our experienced technicians who specialize in MINI models.
Why Do Crankshaft Oil Seals Fail?
The crankshaft oil seal in your MINI is a rubber component that is prone to drying and cracking, just like every other component made of this material. The heat from the engine and friction from its time between the timing cover and crankshaft can cause this seal to wear down over time. Aside from these trends, the oil itself can also cause parts to wear down over time.
Crankshaft oil seals can even be defective when they are installed or can be recalled by the manufacturer in some circumstances. All of these are valid reasons why a crank seal oil leak may begin in your MINI.
Visit Glenwood Foreign Car for Problems with Your MINI's Crank Seal Oil Leak
Once your MINI's crank oil seal is cracked, it has to be completely replaced. Repairs in circumstances like these are not possible. Mini crank oil seals are not easy to replace,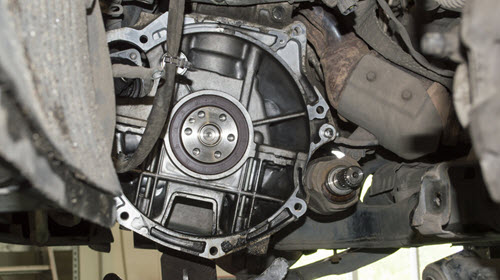 at all, and this task requires the professionalism and experience of a technician who knows exactly what to do. You can find this experience at Glenwood Foreign Car in Yardley, PA. Our repair center services customers from nearby areas of Upper Makefield Township, Yardley, Newtown, and Morrisville at our convenient location.
Serving customers since 1977, Glenwood Foreign Car understands what customers expect from their service, and we are here to provide it. Providing a wide array of expert services and top-quality vehicle maintenance, the technicians at Glenwood Foreign Car specialize in these areas. MINI's are just another brand we service with our expertise.
We also strive to make every MINI repair experience the best it can be at Glenwood Foreign Car. With the latest and most modern technology, along with state-of-the-art diagnostics, our technicians can pinpoint the problem and act accordingly. So, the next time your MINI is having problems from a suspected crank seal oil leak, give us a call at (215) 736-8888. We will make every repair experience the easiest possible! We look forward to maintaining and serving your MINI for all its future car care needs.
Click Here To Return To Our Blog