Reasons for a Coolant Reservoir Failure in a Jaguar from the Experienced Mechanics in Yardley
March 17, 2022

Posted by

Frank Dischinger
Comments Off

on Reasons for a Coolant Reservoir Failure in a Jaguar from the Experienced Mechanics in Yardley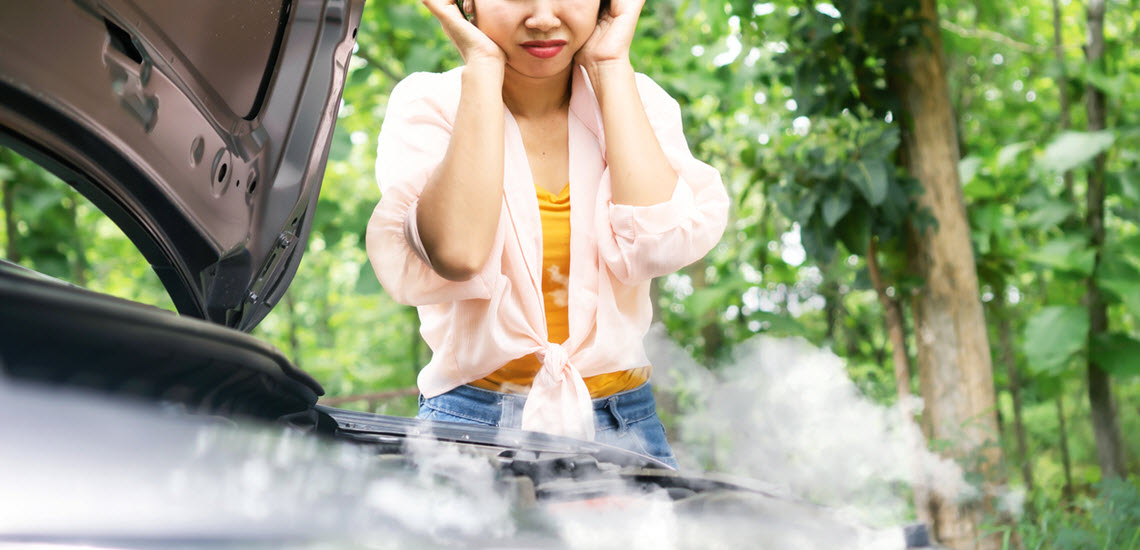 Coolant reservoir failure is one of the most common car issues that a Jaguar faces. The coolant reservoir is a component in your car that holds the coolant that is needed by your car to operate at the appropriate temperature and to provide you optimal results. It also helps to prevent overheating and other issues that have to do with poor temperature in your car. If your engine overheats, it can cause major issues and leave you stranded if it won't start again.
Symptoms of a Coolant Reservoir Failure in your Jaguar
When your Jaguar is about to develop a fault with the coolant reservoir, it would show you some or all of these signs. These would help you to quickly detect this fault and attend to it in the soonest time possible. They include:
Overheating
This is the most common and the most easily noticeable sign that your Jaguar points out to you if it is about to or is already experiencing a coolant reservoir failure. The engine starts to heat up and affect various cooling components in your car, but mostly the coolant reservoir.
Leakage
The leakage of coolant in your car is a vital symptom that you should pay attention to. When the coolant in your car begins to leak, it could alert you in any of these different ways: If you notice a nice smelling and sweet odor in your car, that is different from the air freshener you put in it, it is the coolant that is beginning to leak. Coolants have enticing odors. This becomes even more detectable when you drive because the coolant is in use at the time. Hence, intensifying the odor.
Also, if you notice a rapid increase in how many times you have to refill your coolant reservoir, there might be a coolant leakage going on somewhere. Take time to notice when and how often you refill or replace your coolant to easily detect a coolant reservoir issue and treat it as soon as possible.
Coloured Oil Leakages
If after you have parked your car, you notice oil leakages that have bright colors like red, blue, yellow, green, pink, orange, etc. under your car, it is likely that coolant is leaking. When you notice this colored leakage or spillage under your car, you should check it and attend to the issue very rapidly. It might be a coolant reservoir system issue.
Causes of a Coolant Reservoir Failure in your Jaguar
The following two may be factors that contribute to a fault in the function of your coolant reservoir.
Natural Wear Overtime: It is normal to have parts of a machine fail after they have been used for a long period. When you have had your Jaguar for quite a long time and have used it very often, its components can develop faults and there could be a deterioration in the general function of your car. The coolant reservoir is one component that could be easily affected. When this happens, your car's coolant reservoir needs a replacement.
Heat: Overheating is a major feature and cause of a coolant reservoir failure that could happen in your Jaguar. This is a result of the leakage of coolant from the reservoir into the engine, increasing the heat that is generated by the car. This could cause a crack or major wear in the coolant reservoir tank and by extension, cause a coolant reservoir issue.
How to Handle a Coolant Reservoir Failure
Usually, fixing a coolant reservoir failure is a delicate task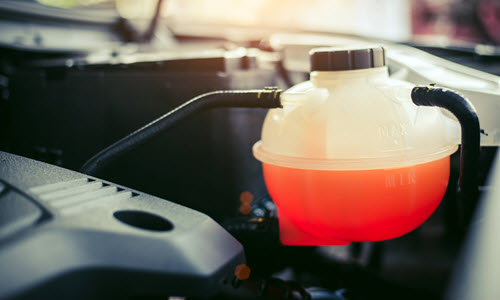 and requires expertise so as not to develop other problems. The best option, most of the time, is to replace the car's coolant reservoir.
At Glenwood Foreign Car, we understand the proper treatment that your Jaguar needs when it encounters this issue. Our experienced engineers are not only skilled but also equipped to carefully attend to the needs of your car.
Since 1977, we have earned the trust of car owners in Makefield Township, Yardley, Newtown, Morrisville, and PA such that we have now become your one-stop shop for car services. Call in or visit any of our centers to book an appointment!
Click Here To Return To Our Blog