Tips To Improve The Fuel Efficiency Of Your Volkswagen In Yardley
June 24, 2022

Posted by

Frank Dischinger
Comments Off

on Tips To Improve The Fuel Efficiency Of Your Volkswagen In Yardley
Volkswagens are known for their efficiency on the road and are hailed for their ability to take you a long distance without needing to refuel often. However, given the fact that gas costs are only going higher, you'll want to increase your VW's fuel efficiency. As a result, you must be mindful of your vehicle's mileage. Of course, you have no control over the price of gas, but you may incorporate certain tips into your daily routine to get the most out of the fuel in your car's tank. That's why we've compiled this list of helpful hints to assist you in improving the fuel efficiency of your vehicle so that you can enjoy your ride to the fullest.
Easy Ways To Improve Your Volkswagen's Fuel Efficiency
If you want to save your money, here are some useful tips that you need to keep in mind when it comes to improving the fuel efficiency of your car.
Avoid Excessive Speeding: While driving at high speeds, especially when on a road trip may seem like a good idea to get you there faster, remember that exceeding 70 mph will quickly deplete your gasoline tank. So, whether you're on a road trip or just driving to work, always adhere to the set speed restrictions in your vicinity.
Keep An Eyes On Filters: Your car's acceleration time is directly affected by a dirty filter. Maintaining clean filters can enhance your car's acceleration time by up to 11%. So, make sure you install a functional air filter in order to protect your Volkswagen's engine from debris, dirt, and other contaminants in the air.
Appropriate Tire Pressure: Always keep an eye on your car's tire pressure. Make sure they're neither over- or under-inflated, as this can reduce your predicted fuel efficiency. So, if you want to improve your fuel consumption, keep them filled to the proper pressure at all times.
Remove Excessive Weight: Sometimes people leave heavy items in the trunk or the back of their cars and just forget about them which isn't good when it comes to your car's fuel consumption as heavy items make your car work harder than it normally does. Don't forget to keep your trunk clean of items like boards, bikes, shovels, and other unnecessary equipment when they aren't needed.
Use Lightweight Wheels: By using lightweight wheels, such as aluminium or alloy, the weight of your car lessens significantly making it more fuel-efficient. Though aluminium wheels are a bit costly they can save you a lot of money, in terms of fuel economy, in the long run.
Basic Maintenance: Keep a proper check on the recommended maintenance of your Volkswagen's model by getting it serviced regularly, because negligence in such matters will cause your vehicle to consume up to 50% more fuel than it usually does. Pumping up your tires, changing the oil, air filters, and sensors regularly can help improve the consumption of your fuel in the long run.
Reduce Idling: Reduce idling while not in use, as it wastes fuel and does not get you anywhere. Furthermore, idling your car consumes more fuel than restarting it so it's better to keep driving as it keeps your engine warmed up, thus resulting in less fuel exhaustion.
Use Removable Roof Rack: Remove any external carrying equipment from your vehicles, such as roof racks or bicycle racks. Your car's aerodynamic drag is increased by a loaded or even empty roof rack, making it work harder and consuming more fuel than usual. It's a smart deal to install a removable roof track because you can only use it when it's needed.
Take Long Trips: Short travels, regardless of the season, cause your car to utilise more fuel. Thus, making a single long trip is always a better option since it allows your drivetrain to reach its most efficient operating temperature.
Glenwood Foreign Car For Your Volkswagen
Since 1997, Glenwood Foreign Automobile has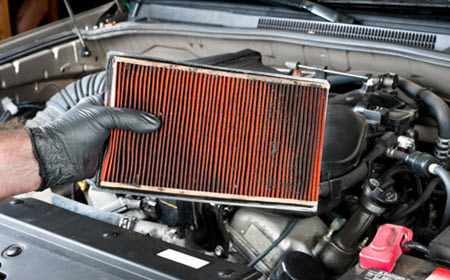 provided quick car services in Upper Makefield Township, Yardley, Newtown, and Morrisville, Pennsylvania. Because of their years of knowledge, our professional technicians are quick to diagnose any problems your automobile may be having. So give us a call today and set up an appointment with us so that we can help you in the best way possible.
Click Here To Return To Our Blog