Causes of Airbag Malfunctioning Light Illumination in a Volkswagen
July 10, 2022

Posted by

Frank Dischinger
Comments Off

on Causes of Airbag Malfunctioning Light Illumination in a Volkswagen
Though airbags have been standard in vehicles for many years, their design and function are still not completely understood by the general public. Airbags are designed to deploy in the event of a collision, using a small explosive charge to inflate a fabric bag. This bag provides cushioning for the occupants of the vehicle, helping to prevent serious injuries.
Though airbags are generally considered to be safe and reliable, there have been some instances of airbag malfunction, and during this event, your airbag light may illuminate on your Volkswagen's dashboard. As a result, many VW owners are concerned about the safety of their vehicle. However, it is important to remember that airbag malfunctions are rare, and that VW's are still considered to be some of the safest and most dependable cars on the road. Let's take a closer look at the airbag malfunction light.
Components of an Airbag Works
Airbags are one of the most important safety features in modern cars. An airbag consists of three parts:
The sensor: When your vehicle comes to an abrupt halt as the result of a collision, the sensor registers this drastic change in speed and triggers the inflation system.
The inflation system: The inflation system creates a chemical explosion which produces nitrogen gas. The nitrogen gas then fills the airbag itself.
The bag: As soon as the person's head hits the airbag, the airbag begins to deflate, which protects the person's head from bouncing directly off the airbag and causing more injury to the head and neck.
These components must be in top working condition or an airbag malfunction is possible. The entire process happens in less than a second, but it is incredibly important in reducing the amount of injury caused to the driver or passenger in the event of a car accident.
Reasons for Airbag Malfunctions
In the more recent past, Volkswagen have had to recall tens of thousands of their models due to airbag malfunction issues. These issues were largely to blame on the independent manufacturers of the airbag and their faulty design, there are many reasons why an airbag might malfunction which will trigger the light on your dashboard.
Faulty sensor: If a sensor is damaged or disconnected, the airbag might not deploy even in the event of a collision.
Damaged parts or electrical problems: If the airbag sensors are not receiving the correct amount of power, they may not trigger the airbag to deploy. This can occur if there is a problem with the wiring, a loose connection, or a problem with the airbag module In some cases, an electrical malfunction may also cause the airbag to deploy unexpectedly, which can pose a serious risk to occupants.
Lack of proper replacement: Additionally, if the airbag itself is damaged, it might not deploy properly, or might even deploy at the wrong time.
As a result, it's important for VW to ensure that all airbags are functioning properly before putting their vehicles on the road. If your airbag light indicates a malfunction, it is important to bring it to our shop to have our experienced VW experts inspect its components for malfunction. We will find the root cause and share our findings with you to solve the problem quickly.
Your Volkswagen Experts: Glenwood Foreign Car
To ensure that your airbag is functioning properly,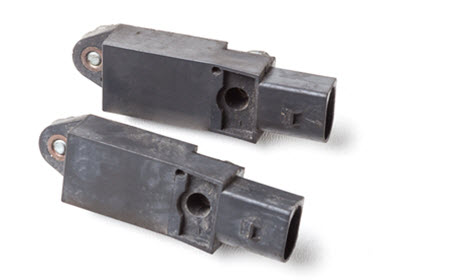 the best place to bring your Volkswagen is Glenwood Foreign Car. We are easily accessible from the areas of Upper Makefield Township, Yardley, Newtown, and Morrisville, PA.
Our auto service technicians are skilled at quickly diagnosing and pinpointing solutions to problems, saving you valuable time and money. We have also partnered with Bosch Service, the world's largest parts supplier, as an independent service center. This new partnership provides our customers peace of mind that we have the standards in place to service your vehicle and use of Bosch auto parts where available.
When you bring your VW to us at your scheduled appointment time, one of our trained and certified technicians will perform a thorough diagnostic and inspection of your vehicle. Once they properly identify the components that need replacing, high-quality parts are used in the replacement. You and your VW will be back on the road quickly and you can drive with confidence.
Click Here To Return To Our Blog