Why Detailing is a Crucial Part of Audi Maintenance in Yardley
August 11, 2022

Posted by

Frank Dischinger
Comments Off

on Why Detailing is a Crucial Part of Audi Maintenance in Yardley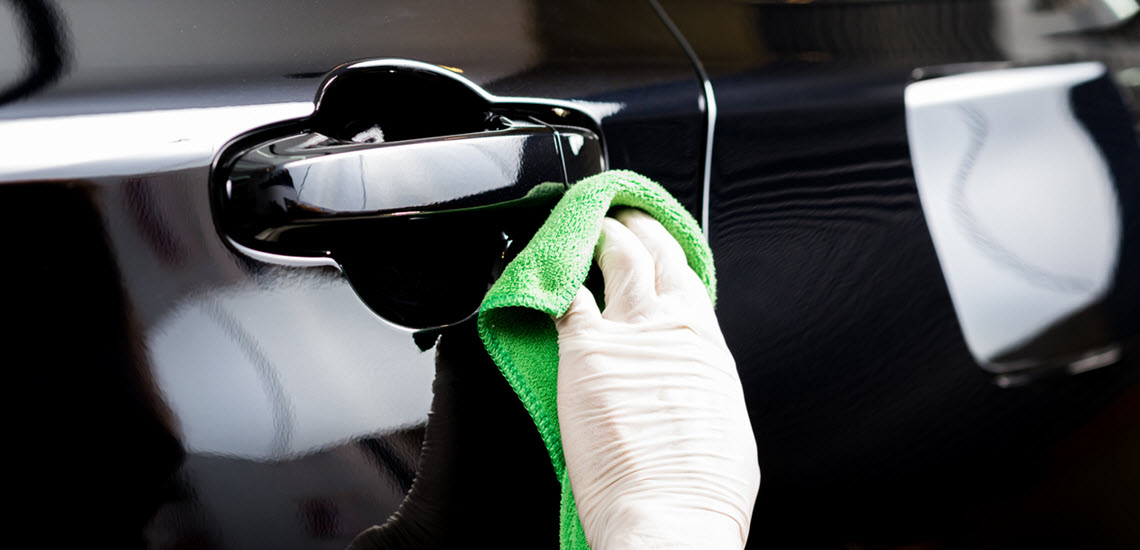 There are several outstanding benefits of detailing your Audi. Detailing is a primary part of your Audi's maintenance. When compared with a car wash, detailing your vehicle offers more benefits. It is a viable investment towards extending your Audi's lifespan and offers greater returns.
While car wash helps eliminate dirt from your vehicle, the result is not as spectacular as detailing. Detailing helps to protect your vehicle's clear coat, prevents the plastics from premature fading, minimizes interior wear, and keeps your car looking great. Highlight below are some other significant benefits of detailing your Audi.
Reasons Why Detailing Your Audi is a Good Idea
Detailing corrects and preserves your Audi's exterior paint
Paint dullness and swirl marks reduce the overall aesthetics of your Audi. Detailing your vehicle may remove debris capable of causing deep scratches on your Audi's paint job. Utilizing professional-grade wax on your Audi's exterior offers an additional protective layer to your vehicle.
Preserves your Audi's upholstery
Irrespective of your Audi's upholstery type, detailing enables you to deep clean your vehicle inside and out. In some instances, protective solvents are used to further protect your Audi's interior aesthetics. Moisturizers are also applied when detailing leather upholsteries to prevent tears and cracking.
A special shampoo is used on soft leathers to remove stains. Finally, a fabric guard is applied to your Audi's upholstery to prevent stains in the future.
Detailing increases your Audi's overall performance
Detailing does not only enhance your Audi's beauty, but it improves your vehicle's overall performance. This can be achieved by cleaning the engine to remove dirt and dust. Dust and dirt removal from your Audi's engine reduces the temperature at which your engine performs and increases its efficiency. Cleaning your Audi's engine is a critical detail aspect that you may not get during a regular car wash session.
Detailing enhances your Audi's durability
Audi models with a clean engine may have higher engine performance, enhancing its durability and lifespan. It's also the same for your Audi's interior and exterior. The paint integrity lasts longer, and you have fewer bubbles and scratches on your Audi's surface. In addition, detailing prevents leather tears and removes deep stains from your vehicle's upholstery.
Detailing increases your Audi's resale value
Detailing your Audi enhances its aesthetics, improves overall performance, and promotes a longer engine lifespan. These benefits preserve your Audi's resale value. However, not detailing your car regularly may cause it to look less appealing, thereby reducing its resale value.
Promotes better air quality inside your Audi
Dust may accumulate inside your Audi over time if you do not detail your car regularly. Since detailing your car involves deep cleaning for dust removal, your Audi's interior may have better air quality circulation, promoting occupant's health. In addition, avoid inhaling dust and contaminated air in your Audi by taking it out for detailing. However, it is critical to contact a professional automotive mechanic to detail your vehicle.
Improves your Audi's overall appearance
Detailing makes your vehicle more attractive. Detailing offers you a vehicle with fewer scratches, cleaner paint, no dirt, fine upholstery, and an enhanced general appearance. If you want to make your Audi look better from the interior, exterior, and engine, you should consider detailing your vehicle for its longevity and aesthetics.
How Often Should You Detail Your Audi?
To maintain your Audi's performance, enhance its overall appearance, and improve the engine's performance, it is advisable to detail your vehicle at least every four to six months. In addition, a well-maintained Audi would appear more cosmetically pleasing than one that is ill-maintained.
Let Glenwood Foreign Car Offer you Impeccable Car Services
Glenwood Foreign Car boast certified automotive mechanics who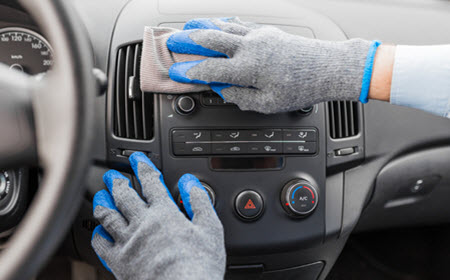 are experienced in providing repairs and maintenance services for different car brands, including Audi, BMW,  Jaguar, Land Rover, Mini, Mercedes, Volvo, Volkswagen, and Porsche.
In addition, we have the required expertise and equipment for detailing, bodywork, and auto maintenance services. We provide professional automotive services to our neighbors in Yardley, Upper Makefield Township, Morrisville, and Newton, PA. Call Glenwood Foreign Car today for professional vehicle repair and maintenance at a competitive cost. We look forward to earning your business.
Click Here To Return To Our Blog