Where to Take Your Mini Cooper in Yardley for Head Gasket Replacement
November 23, 2022

Posted by

Frank Dischinger
Comments Off

on Where to Take Your Mini Cooper in Yardley for Head Gasket Replacement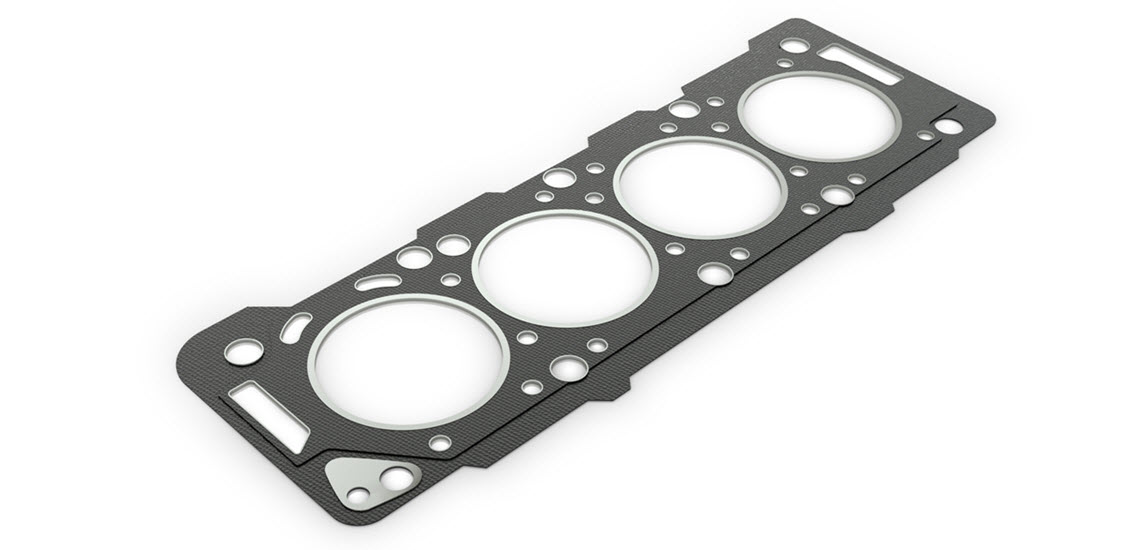 Mini Cooper is a British automotive brand founded in 1969 yet owned since 2000 by German automotive manufacturer BMW. Mini is known for the exceptional quality of small cars produced, sleek interior designs, and optimal comfort and features. While Mini Coopers are built to last, they are still subject to normal wear and damage to the head gasket.
What is a head gasket?
A head gasket is essential in a properly-running engine. Strategically placed between the engine block and the cylinder heads, it is designed to act as a cover for the cylinder head and seal it off completely to prevent oil and other fluids from leaking into the engine.
The head gasket is made of extremely durable material, built to withstand high and low-pressure levels to avoid damage. However, time and excessive heat can cause the gasket to degrade. Let's take a closer look.
Common Causes of a Head Gasket Failure
Head gasket issues can be caused by several reasons. However, many of these problems stem from extremely hot temperatures in the engine compartment. Overheating commonly occurs due to a lack of radiator fluid, clogged lines within the radiator fluid, or a faulty and/or malfunctioning fan.
When too much heat is inside the engine compartment, the material that makes up the head gasket begins to fail. The excessive heat can also cause the metal cylinders to warp, causing the head gasket to blow, where oil can enter, causing major damage for your Mini's engine.
Warning Signs of Head Gasket Failure
There are a number of warning signs that can alert drivers to a malfunctioning, faulty, or blown head gasket. Listed below are the most commonly reported warning signs from Mini Cooper drivers.
Coolant leaks
Coolant is designed to keep the engine cooled to optimal temperatures by absorbing heat as it flows through the moving parts of the engine compartment. Coolant is easily detectable as it is typically red, green, blue, or yellow in color.
When the head gasket fails, coolant is able to flow freely into areas it is not designed to be. The heat from the engine causes the coolant to burn resulting in white smoke being emitted through the exhaust pipe.
Engine overheating
An overheating engine is one of the most obvious signs of a damaged head gasket. When the various fluids that are held in place by the head gasket leak out, there is not enough flowing through the engine to maintain a cool temperature while the vehicle is running.
Can I continue driving my Mini Cooper with head gasket failure?
It is not recommended to continue driving if you suspect your Mini is experiencing damage to the head gasket. Continuing to drive your vehicle without a properly-working sealed head gasket will inevitably result in total engine failure, leaving you possibly stranded, and later, with a hefty repair bill.
If you suspect the head gasket of your Mini Cooper is damaged, faulty, or has failed, have our trusted mechanics properly assess and diagnose your vehicle as soon as possible.
The MINI Experts: Glenwood Foreign Car
Glenwood Foreign Car, located in Yardley, PA and proudly serves drivers of Yardley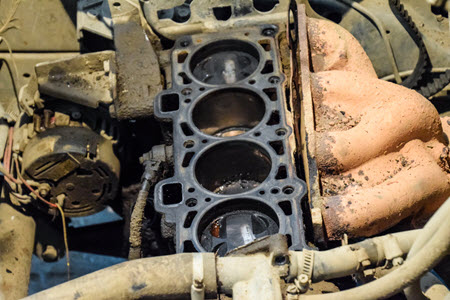 and surrounding areas to include:
Newtown
Upper Makefield Township
At Glenwood Foreign Car, we have a passion for the automotive industry. We will always provide you with quality work that far surpasses that of our competitors and unmatched customer service. Our team specializes in European auto repairs. In specializing in European brands, we stay current on the latest factory recommendations and technology when it comes to service and repair work for all models.
We believe in using the best parts, tools, and equipment to give you the best experience which is why we only use OEM parts to ensure quality. We offer factory scheduled maintenance, alignments, brake repair, check engine light diagnosis and repair, diagnostic inspections, engine rattle repair, suspension repairs, transmission maintenance and repair, and tire rotations.
We look forward to hearing from you and assisting you in all of your European auto needs, so give us a call today!
Click Here To Return To Our Blog