Visit Experts in Yardley to Tackle a Leaking Sunroof in Your Land Rover
December 10, 2022

Posted by

Frank Dischinger
Comments Off

on Visit Experts in Yardley to Tackle a Leaking Sunroof in Your Land Rover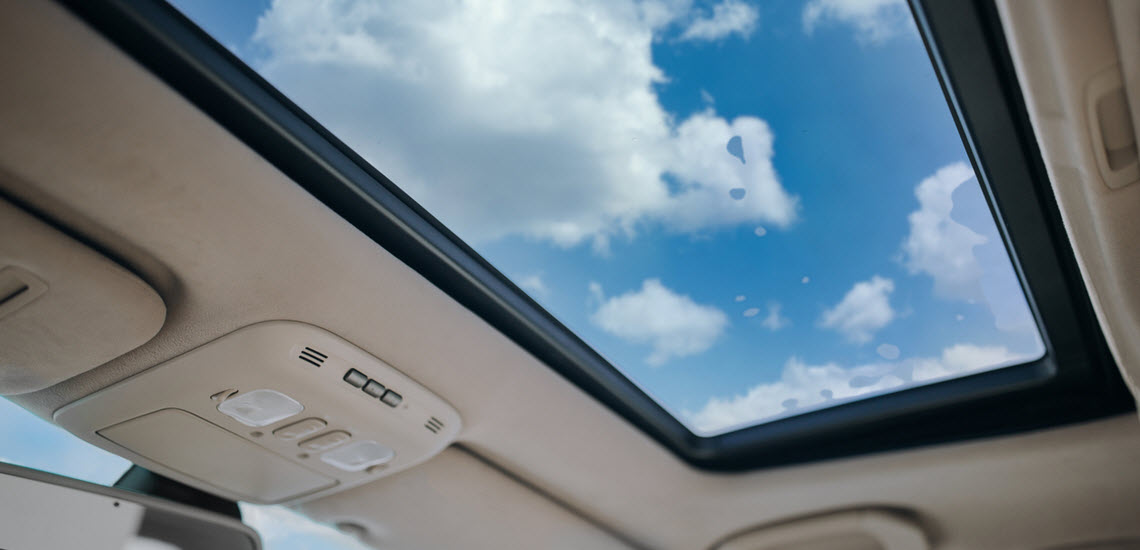 Land Rovers are among the rare vehicles that are luxurious, trustworthy, strong, and comfortable. Land Rovers usually come with amazing features, one of which is the sunroof, commonly a dual sunroof. These are usually at the front and back of the vehicle.
Sunroofs are ideal for people like us who appreciate warm, pleasant weather or a beautiful view of the sky without committing to wind in our faces. But when it starts to drizzle and your sunroof begins to leak, you may wish you didn't have one! Here's some additional information about this problem and what you may do about it with your personal Land Rover.
Is this a problem that only Land Rovers have?
The quick answer is no. Many cars with sunroofs leak. However, Land Rovers are notorious for having leaking sunroofs in many models. The problem is well-known and widely publicized by Land Rover owners.
Fortunately, there are solutions. You can safely assume that if you own a Land Rover and have had a leaky sunroof, you are not alone. All drivers encounter problems with their vehicles from time to time. Continue reading to find out what causes the sunroof in Land Rover to leak and how you can fix the issue.
What causes a Land Rover's sunroof to leak?
Land Rovers frequently suffer from a leaky sunroof, which is extremely uncomfortable for drivers, smelly when the interior gets wet and moldy, and often hard to diagnose where the leak is rooted. To solve the problem, you must first understand what is causing it. A leaky sunroof is typically caused by these two factors occurring concurrently:
Cracking or shrinkage of the rubber seal that supports the glass.
Drainage problems: Clogged drain trays and drain lines may be inadequately built for proper drainage.
These two concerns, when combined, make the process of resolving the problem tiresome since most automotive services just address one component of the problem, the drain trays or the broken seal alone, making the driver confused on how to proceed when they get their vehicle back only to have the same problem.
Other Signs of a Faulty Sunroof
Drivers may encounter additional signs linked to their sunroof leaking. If the feature is not correctly sealed, you may notice that the sunroof does not fully open or close or that it begins to leak air into the car while driving at high speeds. This can be very noisy and frustrating for Land Rover owners. It's critical to disclose these symptoms to your mechanic since they may wish to change the treatment approach.
How to Deal with the Problem
Taking your Land Rover to an expert is critical because correctly repairing a leaky sunroof entails numerous stages. First, the drain tray and drain lines must be replaced with better-quality parts that will do the job properly. The glass seal must then be replaced with a newer, more appropriate seal. This is another reason why it is important to get a Land Rover specialist.
Finally, our shop may reseal all around the rubber seal using a high-quality, dependable liquid/gel sealant. If you allow us to take care of all of these details, your sunroof should stop leaking without any problems. We will continue to check for clogs during tuneups as well to prevent this from happening again.
Let The Experts At Glenwood Foreign Car Fix Your Land Rover
Because we know this problem is widespread in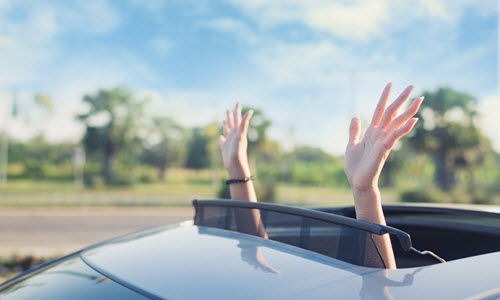 Land Rover vehicles, it's critical to determine if yours is one of them:
It is important to know that if the same damaged parts are used for replacement, you will merely have to deal with the problem again in the future.
Glenwood Foreign Car is your trusted auto center! We are Land Rovers specialists, and we provide expert services and serve residents of Upper Makefield Township, Yardley, Newtown, and Morrisville, PA.  If you own a Land Rover and have observed that your sunroof has started leaking, please call us to book an appointment to avoid interior damage and restore your vehicle's functionality.
Click Here To Return To Our Blog