Holiday Road Trips & Tips – Part 2
December 13, 2022

Posted by

Frank Dischinger
Comments Off

on Holiday Road Trips & Tips – Part 2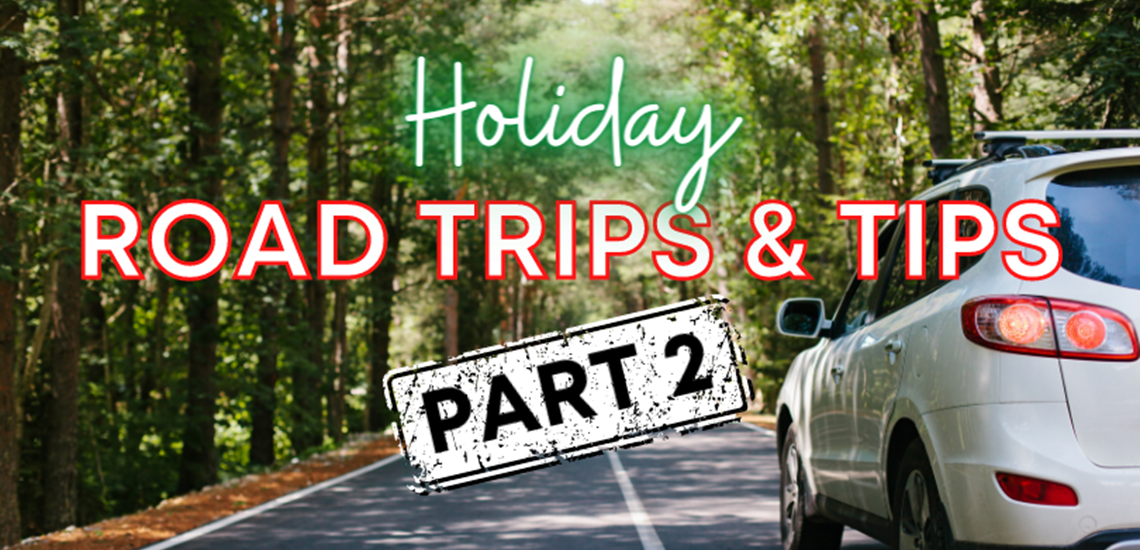 Sorting out trip logistics like getting gas, keeping an eye on the traffic, and packing lists can help you dedicate more of your time and energy to the people and traditions that matter most. Wherever you're headed this holiday season, a fun and safe adventure starts with the basics. Here is Part 2 of our Holiday Road Trips & Tips!
Track the Weather
The weather can be quite unpredictable this time of year. Your visibility of the road may be restricted due to fog that tends to usually occur in the early morning. There's always the chance of rain or snow as well. Make sure you keep an eye on the forecast, so you can manage expectations better. Also, check to see if your windshield wipers are in good shape!
Don't Forget to Rest
If you are going on a long road trip, make sure you are well-rested and alert for the long period of concentration. It doesn't hurt to pull over to take a quick break if you are tired.
Make Sure You're Good on Gas
Last but not least, make sure you are always keeping an eye on your gas. The last thing you want to do is run your gas tank empty. Not only will it be majorly inconvenient, but you'll be stuck on the road during the busiest time of the year.
Interested in getting a pre-trip inspection? Stop in to
see your reliable and honest experts at Glenwood Foreign Car. If you need to prep your vehicle for the big holiday road trip click here to make an appointment and bring it on over to Glenwood Foreign Car at 333 Woolston Drive, Yardley, PA 19067 or call us at (215) 736-8888!
Make Us Your "Go To" Shop For All Of Your Future Automotive Needs!
Click here to book an appointment online!
Click Here To Return To Our Blog