Top Class MINI Repair & Service in Morrisville, PA & Nearby Areas
The Drawbacks of The Dealership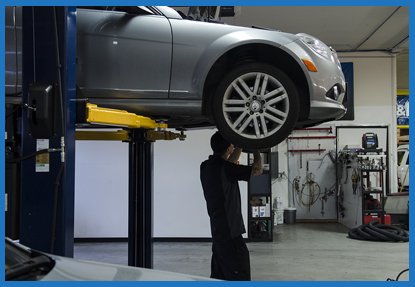 Any MINI vehicle requires critical services to preserve the various performance capabilities they've become known for. While dealerships have long been considered the place to go for services it has become harder to take proper care of your MINI at the dealership thanks to:
Unnecessary add-ons raising the cost of maintenance
Drivers forced to wait for days for their car to be ready
High prices for basic services
Mechanics without experience servicing older models
At Glenwood Foreign Car we focus on service items designed to help your MINI's performance such as:
Factory scheduled maintenance
Alignments
Brake repair
Check engine light diagnosis and repair
Diagnostic inspections
Engine rattle repair
Suspension repairs
Transmission maintenance and repair
Tire rotations
Glenwood Foreign Car is a Technet certified service center and all of our maintenance and repairs come with your satisfaction guaranteed.
Correcting Common MINI Problems
Even the proper preventative maintenance measures won't protect your car 100% from issues that can develop. Our mechanics are familiar with common problems that occur in most MINI models so if you are experiencing:
Transmission issues
Power steering problems
Rattling timing chain
Leaks in water pump/thermostat housing
Front radiator damage
Then it's time to give the experts at Glenwood Foreign Car a call.
We proudly service the Newtown, Yardley and Upper Makefield Township, PA areas with the same quality of a dealership without all the hassles. If you're looking for affordable MINI services to protect the handling, performance and comforts of your vehicle please call our mechanics today to book a reservation.