Unparalleled European Automotive Service Provider in Morrisville Since 1977!
Give Us A Call To Schedule An Appointment: 215-736-8888
Call or Contact Us Today 215-736-8888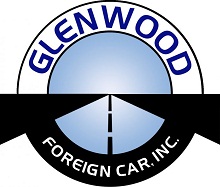 Glenwood Foreign Car is The Auto Service Center for Foreign Cars serving Yardley PA and Newtown PA.  We have been serving our customers from the region since 1977.  Our auto mechanics service and repair all makes and models of foreign cars such as Porsche, Audi, Mercedes Benz, BMW, Smart, and Volvo.
We provide a range of professional and quality vehicle maintenance services on cars, trucks, SUV's, mid-size cars, and crossovers.  Our customers come first and that's why we make it our goal to be the #1 service center for your vehicle.  We are a Bosch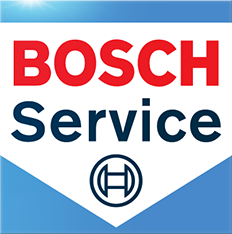 Certified Service Center, for our customers this is peace of mind that we use quality parts and use industry standards to service your vehicle.  At Glenwood, we have auto dealership knowledge & auto dealership experience without the auto dealership pricing. Call us today for an appointment or stop in.
Our shop is conveniently located on the corner of Trenton Avenue and Woolston Drive in Morrisville, PA.
We want to hear from you!  Click Here to submit feedback about your service experience.
What Our Customers Are Saying About Us
Glenwood Foreign Car
is rated
4.6

out of

5

based on

100

reviews from around the Web.
I was impressed with the quick turn around and fair price! They have become my go to for all my euro car needs

Just started bringing my BMW 335i to Glenwood and I've never been happier. I would 100% recommend Glenwood!

Very polite, professional and thorough.

Customer since 1981, Always professional, clean and reasonably priced. Dependable Highly recommended

Glenwood Foreign Car For Superior Service! -Year after year Glenwood has provided honest, dependable maintenance of my 2003 Mercedes C-240.

Reliable and Convenient for local communities public

Rare theses daysI cringe when I have to take a vehicle for service Post tramatic Auto Service disorder the stories endless not at Glenwood I own a VW and a Volvo I been having Both serviced and inspection at Glenwood instead of the local stealer ship for the last 2 years I have found Glenwood to be Honest Fair Punctual and easy to deal with Thank you for taking pride in what you do and I'm thankful 🙂

Glen does a great job of assessing problems and explaining repairs that need to be done. Would highly recommend this shop.

Price and service are amazing! So helpful and accommodating. Kudos!

Great people and exceptional service.

I always get excellent results when I take my car here. Easy to set an appointment by text once they have you as a customer.

First and foremost, they have the most amazing secretary. She was extremely polite on telephone.

Great place for your foreign cars. They give you a very detailed report on your car. Very confident and fast.

I'm always satisfied with the service, the pricing, and the commitment to excellence in automotive repair and maintenance.

Highly Recommendable!! And a side note that the price was very fair.

Glen and his staff are always professional and deliver exceptional results in a timely manner. More than a fair price with great service.

Great customer service and great communication. They sent a text of the inspection report. Honesty is the best policy.

Outstanding service. Fair price. Good customer service. Good communication. Definitely would return in the future. Definitely recommend.

My family has chosen Glenwood Foreign Car for 20+ years. My mom and dad have had lexus, bmw, mercedes, jaguar but when I was younger they had toyota,...

And at very reasonable prices!

Just moved here from San Francisco this year and have found my "go to" place for everything needed by my Porsche Carrera. Glenwood is professional,...

Trustworthy , honest reasonable price

Very helpful with my 02 ss55 amg they where on point and I believe any body needed work done right look no further that Glenwood you be very happy .

Fast forward to now, I brought my 545i to them, and of course they took great care of me. They always do such great work.

So appreciative of all the help that was given to us during this very expensive time of owning an Audi we will always be coming back to Glenwood for any and all services (hopefully not too soon )

I am extremely impressed by the staff and the facility. The facility is very clean and professional. The communication is impeccable.

The text message with a full review of the car, was super impressive. They also used the OEM part.

Attentive service and wow a text for your diagnostics. Interesting sign of the times.

Making an appointment was quick, communication was great, work completed in a timely fashion. Great shop.

Extreamly professional and straight to the point. Picked up the vehicle the following day.

Glenwood foreign car provides great service and prices. When it comes to regular service on your vehicle, I choose them over all others.

I have always experienced great service and follow-up at Glenwood.

Very honest nice. If you have a German car forget going to the dealer just go here

Very good work and they got my car back in the time frame that they said they would friendly people. I recommend Glenwood Foreign Car repair.

Glennwod is the only shop I trust to work on my car. and they even washed my car !!

My love is running like new again and she is clean, Thank You!

This business is run by honest people.

Highly recommend!. will be back

Outstanding customer service! Attention to detail, repair execution, and communication were excellent! Highly recommend Melissa and her crew.

Absolutely a great experience. Evaluated my vehicle issue, identified the problem. Communication was excellent as well.

Glen and his staff are professional , attentive and always looking out for the best for my cars.

Great service! Fast and friendly!

They were thorough, prompt, and kept me informed all along the way. Very good experience!

Excellent service with great communication. Always accommodating and helpful.

Great communication. Solved a problem 2 other places couldn't do.

Been taking my 2012 BMW 328i here for a few years, consistent great service and reasonable prices. Highly recommend!

Cost, quality, loaner car.
Glenwood Vehicle Inventory
Foreign car service is our specialty, we maintain foreign cars of all makes and models.  We don't stop there, while our services range from oil changes, brakes, inspections to windshields, engines, transmissions, and everything in-between, we also sell luxury preowned vehicles.
Our vehicles are always low mileage with premium features and at a fair low price.  Check out our online auto inventory or stop by, we are open weekdays 8am- 5pm.
We offer a 2 year 24,000 mile warranty on all vehicle purchases at Glenwood Foreign Car.
What are our Hours of Operation?
Service Center
Mon:
8:00am - 5:00pm
Tue:
8:00am - 5:00pm
Wed:
8:00am - 5:00pm
Thu:
8:00am - 5:00pm
Fri:
8:00am - 5:00pm
Sat:
Closed
Sun:
Closed